What kind of apps are the flow now a days?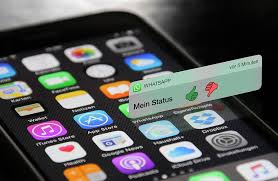 Hang on for a minute...we're trying to find some more stories you might like.
People use different apps on a daily basis. They either use Snapchat, Instagram ,Facebook, WhatsApp, Twitter, Netflix, Youtube, Fornite, Spotify, Reverb, and different kinds of games. This is a collection of apps that many people at WMS use.
A seventh grade student, Chloe Monsanto, said "One of my favorite apps that I use a lot are Snapchat, Instagram, Youtube, Netflix". They are her daily base apps, "These apps are not good for me because they could get or other people addicted but it's still fun at the same time," Chloe said. Chloe has one favorite app that she uses on the daily basis, "My favorite app that I use on the daily bases is Snapchat."
Gianna Benicaso's favorite apps are Snapchat, Instagram, Facetime, and Fortnite. "An app that I use on the daily bases is Snapchat," Gianna said. She thinks these apps are useful for her because she can talk to people and they are her "bored to go" apps. I agree with what she says because sometime people are bored and they have nothing to do except go on their phone and talk to her friends.
Mr.Murphy has lots of apps. But some of the main one he uses on a daily basis are Twitter, Instagram, Snapchat, and Reddit, "I think these apps are very good for me because it's good to use after work". But there is one app that Mr.Murphy does not like…and that is Snapchat. He is not a fan of Snapchat, but just has it to keep contact.
My favorite apps to use are Instagram,Snapchat, Musi, and Facetime. My one favorite app to use is Snapchat. This is my favorite app because I talk to my friends and I see how their day has been going. This app also takes better pictures than your normal phone camera.