WIRED 1/10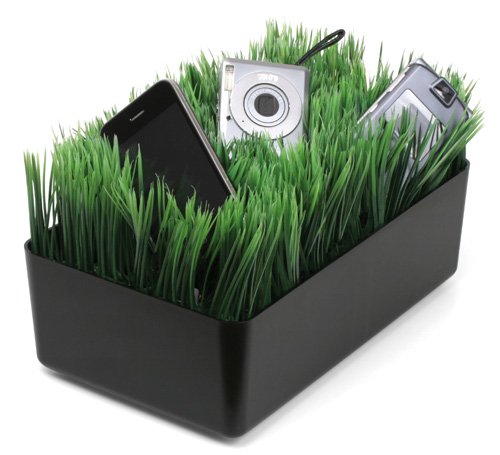 The grass charging station is just as it sounds. It is a charging station for your phone with fake grass in it. All it is is a pot of fake grass with charging ports on the bottom. It is said to be a clutter free way to charge your phone. It may sound cool, but this things is really unnecessary.
Use: The grass charging station works just like any other phone charger, the only good thing about it is that it might fit in with a home's aesthetic, but when it comes to phone chargers, it really shouldn't matter what it looks like. To work this charging station, you put a regular phone charger through a hole in the bottom of the pot, and put your phone on the charger on the pot.
Why it's Wired: The grass charging station is just like any regular charger, except it has an aesthetic to it. This product would just take up more space than a regular charger.  
Would I buy it?: Though this charging station is quite unique, I don't think it's very necessary.  I would much rather stick with a regular phone charger which takes up a lot less space.