WIRED 11/26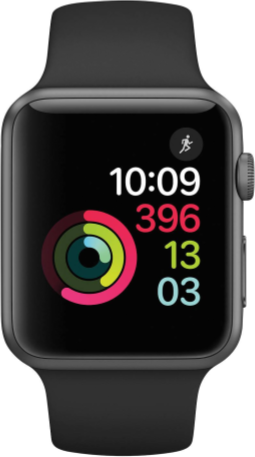 The famous company Apple has been coming out with new products left and right, with the newest products being the IPhone 11 and 11 Pro, but there is another recent product that has gotten lots of feedback. The Apple Watch.
Use: The Apple Watch is a smart watch that acts similar to an IPhone, you can receive and send texts, use apps like a weather app, and you can even call people with a complicated microphone feature! The Apple Watch is also used to track your exercise, and has these things called rings. Your goal each day is to close your rings by doing certain exercises like standing, walking, and running. The only problem is that you need to hook it up to an IPhone to be able to use it.
Is it Weird?: The Apple Watch seemed to be a very useful product if you don't have your IPhone on you at the moment. You can basically do everything on it that you can do on an IPhone. So no, it is not weird.
Would I Buy It?: I don't like complicated things, as I get frustrated pretty easily. I'm more on the simple side, so a FitBit is enough for me. But many people would find the Apple Watch a very useful product.