Sanders fans still show support despite dropout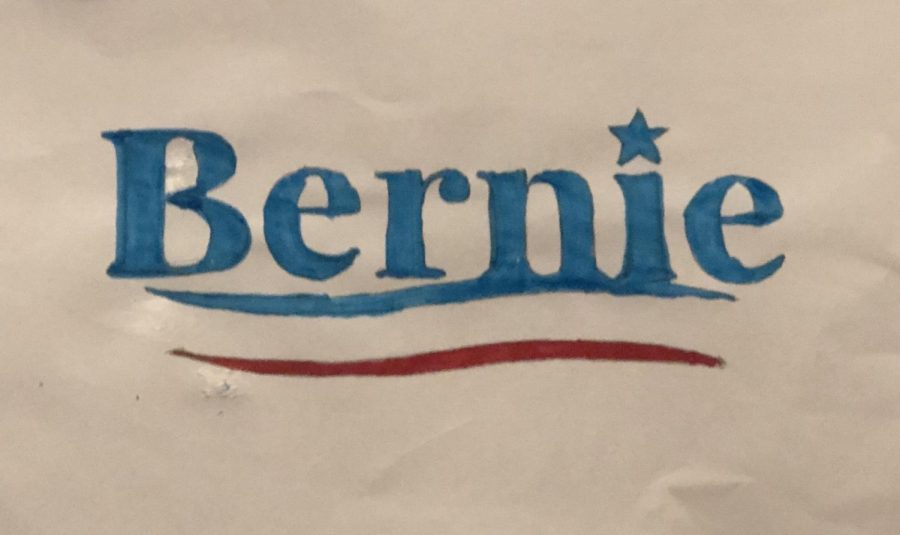 Bernie Sanders, as of April 8th, 2020, has dropped out of the election. Many of his supporters would have voted for him because of his many policies that would have benefited them like universal healthcare, The Green New Deal, and student loan forgiveness. Bernie Sanders dropped out after a series of losses to Joe Biden, who is now the democratic nominee for election.
There are also many reasons why Sanders is so well liked. For example, Shirley Ayala, a supporter, said, "Bernie gave people hope that people thought they did not have. He listened to the youth and capitalized on it, so it made him very likeable." 
Bernie Sanders said that his nomination would have been unsuccessful, so he dropped out to clear the way for Joe Biden, "I have concluded that this battle for the Democratic nomination will not be successful, and so today I am announcing the suspension of my campaign," Bernie Sanders said in a Livestream on April 8th,2020.
You could assume that many Bernie supporters are disappointed with his withdrawal of the election. For example, Natalia Rodriguez, a Sanders supporter, said, "It's disappointing for me because I felt he was the best candidate for our country's needs. I still think he's picking what he believes is best for the country. I also hope he can become part of Biden's team." 
Another Sanders supporter Shirley Ayala, said, "It is sad because he was hoping for everyone who thought they were not being heard. A lot of the youth felt connected to him. which makes it even sadder that he's not there anymore. But I do think he did it for a good reason."
Joe Biden is trying to win over Sanders's supporters in many ways. For instance, as told by Business Insider, Biden is trying to get Bernie's supporters to vote for him by introducing "a proposal to lower the eligibility for Medicare to age 60 from 65 and expand student-loan forgiveness to some low-income and middle-class people."
Now, Joe Biden is the only democratic nominee to go against Trump in November. The only way for Joe Biden to win is for him to provide policies that will benefit everybody, including Bernie's supporters. As best described by Natalia Rodriguez, "I will vote for Biden, but not happily. You have to do what's best, and he's the best choice given the circumstances."