What's The DJ Life Like? DJ Yianni Knows!!!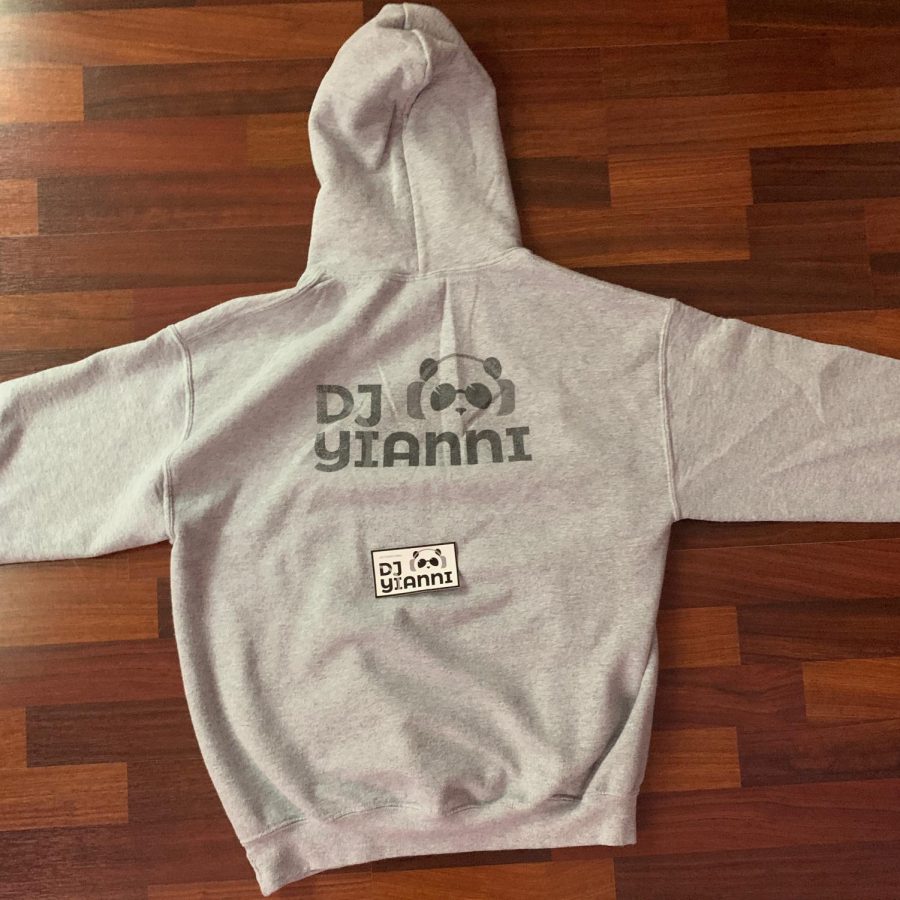 Ioannis Xidias, Spring Author
April 24, 2020
Do you like music? How about making music or messing around with music or making remixes? If you would like to do those things or already know how to do those things, you are considered as a DJ or you should be a DJ. The DJ world always is running with music and parties that make people have a great time. DJs are very popular because they make great beats of the greatest songs. Some DJing trends are the rise of standalone DJ systems, the rise of streaming for DJs, and easy new ways to make re-edits and bootlegs.
My experience of being a Dj is pretty great. I throw parties for my family and friends on occasions, I have done a baptism, and I always seem to get people on their feet dancing. I enjoy seeing people enjoy themselves.
A Dj that I know and I am friends with is a man named Victor Amorim. He is very good at Djing and makes great mixes. I have interviewed him and he gave me answers to the questions that I have asked him. My questions were:
What do you think about the DJ world?
Could you explain to me your Dj experience?
Do you think it's popular? Why?
 What are some current trends in the Dj world today?
What are some interests of Dj's and Djing?
What are at least 5 of your favorite remixes? It could be less than 5 if you don't know at least 5.
He answered:
The DJ industry is a very small world believe it or not. Sure there are famous big-name DJs. But to become a big name DJ it requires hard work. Being a local DJ requires a good following. So I would say keep practicing the art and get your name out there. The rest will follow.
You set your own schedule, make music wherever and whenever you wish, and it's a loose environment. People are there because they want to have FUN. Sure, there are some serious annoyances to being a DJ, but nothing is more annoying than going to a job that you aren't passionate about. DJs don't have those problems. There is a saying, " Once you do what you love you will never work a day in your life".
That all depends on who you ask. Music will always be there. The radio will never go away. Hiring a DJ to play at your event, however, is an art in itself. Many are jumping into the DJ world with a piece of software. You need to differentiate yourself from the rest. Once you build that clientele you yourself will become popular.
The rise of standalone DJ systems. The rise of streaming for DJs. Easy ways to make re-edits and bootlegs.
The enjoyment you get when listening to a song and your body just starts to move to a beat. That can make anyone cheer up after a long day. Music is very powerful.
  Here are some of his favorite remixes:

Roses – Imanbek Remix
Ride It – Dimitri Vegas & Like Mike vs Quintino Remix
Say So – Friends Within Remix
Family – Frank Walker Remix
Ritmo – Rosabel Club Remix
Lastly, I have chosen 10 remixes that I really like. I like them because I really think that they have a great beat and I could totally use them when I throw a party. The remixes are:
Calvin Harris – I'm Not Alone (Deadmau5 Remix)
Lykke Li – I Follow Rivers (The Magician Remix)
Swedish House Mafia – Save The World (Zedd Remix)
Reflekt – Need To Feel Love (deadmau5 remix)
Tiesto – Flight 643 (Laidback Luke Remix)
Humate – Love Stimulation (Paul van Dyk's Love Club Mix)
Rusko – Hold On (Sub Focus Remix)
Yeah Yeah Yeahs – Heads Will Roll (A-Trak Remix)
Nadia Ali – Pressure (Alesso Remix)
Disclosure – You & Me (Flume Remix)