Films from the decades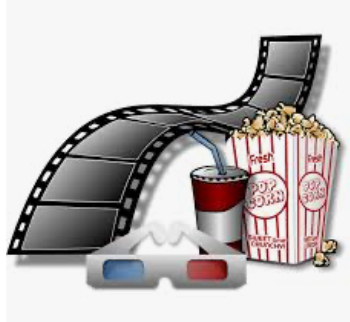 Why can't you give Elsa a balloon? Starting with the 1980's, which was the "Green Decade." The movies I chose are The Breakfast Club, Ghostbusters, ET, and Heathers. The most common response WMS students replied with was the film Ghostbusters with a percentage of 40.2. The next common film was ET with a percentage of 23.2. 
Next up is the 1990's. The films that were chosen was Jurassic Park, Toy Story, Clueless and Home Alone. The most common response was Toy Story with a percentage of 26.8. The next common film is Jurassic Park with the percentage of 25.6.
Now it is the 2000's. Finally in the era with newer and better technology. The movies I chose were Mean Girls, Monsters Inc, High School Movie, and Legally Blonde. The most common movie from the selection was Monsters Inc with a percentage of 30.5. The next common film was High School Musical with a percentage of 28. 
Finally, it's the 2010's! It the most recent decade of technology, beauty, and clothing. The movies that I picked were Aladdin, Frozen 2, Five Feet Apart, and It Chapter 2. The most common film was It Chapter 2 with 30.2 percent. The next best film was Five Feet Apart with 19.5 percent. 
From each grade I asked a student what movie was their favorite. From the 8th grade I interviewed Leah Antoniello. She picked the movie from the 2010's which was Five Feet Apart. She said, "I like it because it was emotional and sad but very good."  6th grader, Matthew Boyle, said his favorite movie is Rise of the Skywalker because he "likes Star Wars". From the 7th grade, Raymond McSorley said his favorite movie was Home Alone because it was a "good movie". He also said it was a "classic" and his favorite character is Kevin because he is 8 years old so to be that smart and live alone at that young age is amazing. 
Different decades had different and better technology than the decade before, which influenced students choice. As time went on, students at WMS voted for more Disney than other classics like Clueless or Mean Girls. A lot of the movies I enjoyed watching, which were the older movies, students didn't like as much. The movies in the 2000's and up are more popular for middle school students than the movies in the 90's and 80's