Have a holly-jolly… Halloween!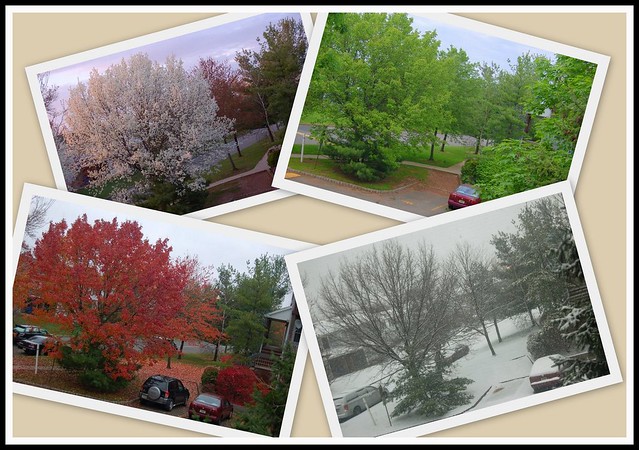 Holidays are the best part of the year, right? Who doesn't enjoy getting free candy from strangers on Halloween and getting presents from family on Christmas? 
Raymond McSorley is one of the students that agree. McSorley is in seventh grade at WMS. He stated that he enjoys winter because he likes to play outside with friends and family, especially in the snow. That's the best part of winter, the snow! The best feeling in the world is sledding down a hill while snow falls from the sky. Another thing about winter that McSorley adores is Christmas. Many people including seventh and eighth grade language arts and journalism teacher, Mr. Malmstrom, gym teacher Mrs. Lukachyk, seventh grade students at WMS Lila Ulmer, and Pauline Monsanto agree that Christmas is the best holiday. Malmstrom explained quite a few amazing Christmas experiences. Every Christmas he goes to Florida to visit his parents. While he's there, he enjoys "waking up early on Christmas morning and having warm cinnamon rolls for breakfast". I can't disagree with him, cinnamon rolls are the best breakfast! He stated, "My mom used to deck out the house. For decoration, we put up these small Christmas carolers and this old woman on a bench." Lukachyk, Monsanto, and Ulmer all enjoy looking at the Christmas tree with the bright, festive lights. However, Monsanto only stares at the tree for fun when she is actually "suffering from boredom in [my] heart". 
However, three people disagree with winter being the best season; acting principal for the seventh graders at CHS, Mr. Keuscher, seventh grader Pauline Monsanto, and Mr. Malmstrom. All three of them mentioned something similar about how they enjoy fall because of the temperature. Specifically coming from Monsanto, "It's not too cold, but it's not as warm as it is in summer".  Malmstrom enjoys fall because it's "hoodie season and you can look forward to the holidays" (Halloween, Thanksgiving). Another enjoyable thing about fall is how the leaves change colors. However, when it comes to Keuscher, it's a huge difference. Keuscher enjoys fall because it's finally part of the festivity to watch horror movies and scare trick or treaters with creepy lawn decorations. He also enjoys replaying the memories of trick or treating from when he was younger and, as mostly everyone enjoys, going pumpkin picking.  
Even though winter and fall are enjoyable because of all the big holidays, we can't forget about summer! The beach, the weather, the fireworks! What's not to enjoy? Mrs. Lukachyk and Lila Ulmer enjoy summer as well. The thing that Ulmer enjoys most about summer is having no school. That's the main reason that a lot of people like summer, because it's the time to lay back and relax. The two most enjoyable things about summer for Lukachyk is the hot weather and Fourth of July. 
WMS has myriad opinions on their favorite seasons and holidays. Survey results showed that 80% of the people that took the survey like winter the best out of all four seasons. The results also show that 60% of the people that like winter also enjoy Christmas. Each season has its own enjoyable attributes. What are your favorite traits about these seasons?