Journey To The Top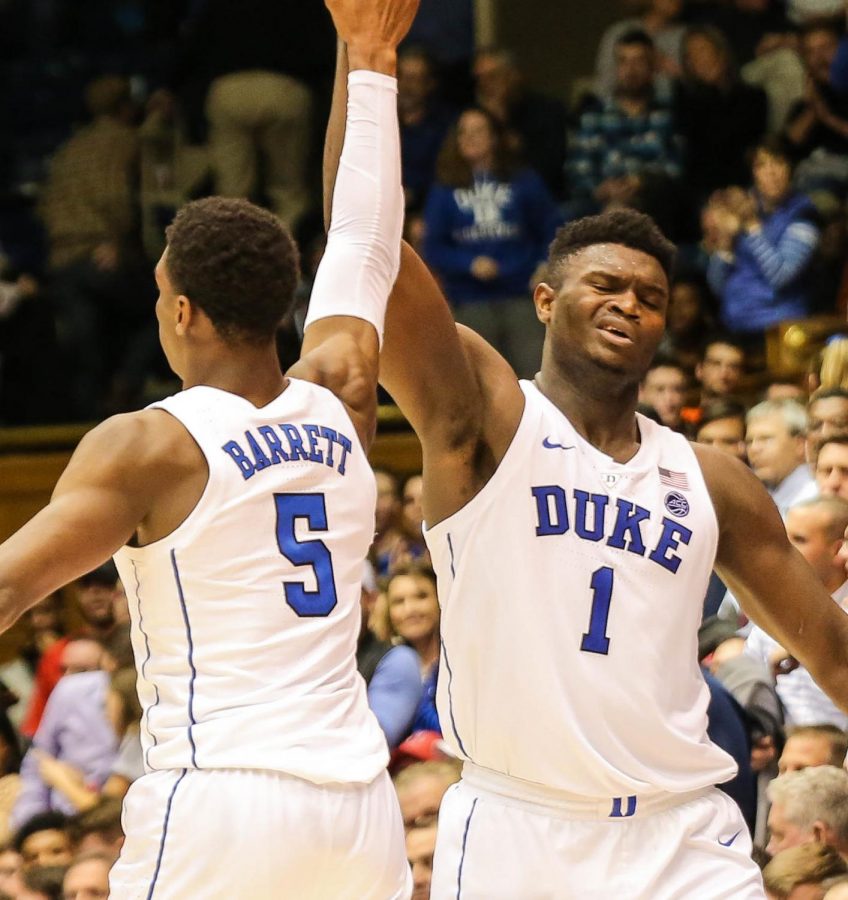 The NBA is filled with great players from every team. Guys like Lebron James, Stephen Curry, and Kevin Durant have been dominating the league for years, but who knows how much longer their careers will last.
Young players in the NBA are growing and getting better. Guys like Ben Simmons and D'angelo Russell two young guys in the NBA are taking the NBA by storm with their talents. These two guys have been proving themselves to fans all season and had their first All Star Game this year in just their third and fourth seasons.
It's not just guys that are already in the NBA, but people like Zion Williamson and RJ Barrett who are projected to be top three picks in the 2019 NBA draft. These two had a historic year at Duke University as freshman and now are on to the NBA. They are very hyped up to be great players in the NBA. But how good will they really do?
WMS 8th grade Glen Cantalupo gets his say on Zion Williamson and RJ Barrett for there future rookie season. Cantalupo stated that "RJ was made for the NBA and will be an outstanding player, Zion is very hyped up to be great but you never know how he will be against guys like Lebron and Kevin Durant". Cantalupo also commented "RJ will be able to play both offense and defence against NBA superstars but Zion will probably struggle on defense".
Ty Kobylakiewicz, another WMS 8th grader, talked about RJ Barrett and Zion Williamson. Kobylakiewics commented that "they performed well in college and they need to stick to what they know and not change." Kobylakiewics also stated that "Zion and RJ are ready for the league, but they will need to grow and learn the game more to compete with guys like Lebron, KD, and Curry."
Zion and RJ are two up and coming superstars in the NBA and the way they played in college shows how good they are and what they can do. People now are just waiting to see what they can do at the highest level of the game.