A day at the Rock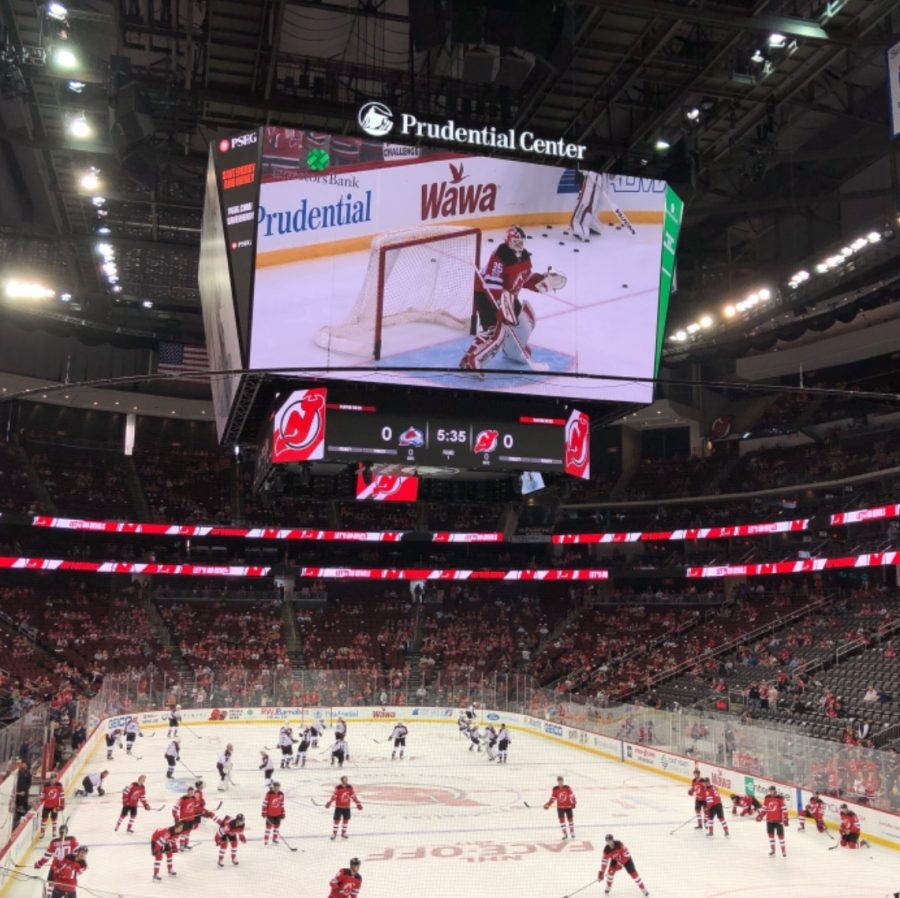 Before you can go, you need some tickets. Now there's some pretty cheap tickets out there. The game I just went to I found front row nosebleed seats for only $15.00. If you happen to be at the game with no tickets and also low on money you might wasn't to get some from a scalper, which I wouldn't recommend but you do what you have to do.
Whatever way you plan on getting there, whether it be by train or car, get there early. It stinks when you have to wait in line, and if there's a promotion where let's say the first 9,000 fans get a bobble head or even a poster, you don't want to miss out. Plus, it's much easier to get around with less people in the concourse. If you're going by train, Newark Penn Station is only around two or three blocks away.
Let's say the game is at 1:00 AM, you might want to take the 10:42 PM over the 11:42 PM due to the fact that NJ Transit not having the best reputation in the world.
When at Newark Penn Station and if you don't know where to go, just follow the red jerseys. If that doesn't help, ask someone at the front desk, a police officer, or a Devil fan. Just make sure you avoid bags of human waste on the stairs if it is there. Once you get out of the complex, it's just one block away.
If you go the way I just mentioned you will be outside of the Investor Bank Tower, where inside you get cleared by security and get your ticket scanned. After that you're options are to use an escalator or take the stairs.
After going up, depending on if you have upper or lower bowl seats, you go up a another escalator. After that you locate your seat and enjoy the game. But there's  plenty more to do.
The most common food choice of Devils' fans are chicken fingers and fries. But there's a plentiful amount of food for your stomach such as Villa Italian Kitchen, which houses some great pizza. Or go to Line Change to get some of the players' favorite meals.
Going into the game experience almost every seat has a good view, plus the world's largest in-arena scoreboard doesn't hurt that fact. The exceptions to this might be the upper seats of sections 208, 216, 225, and 233 due to pesky handrails obstructing  your view.
Aside from the action on ice, the in-game experience is great. During breaks of play, there's game in which fans at the arena can play, such as ski ball. What that means is that on your phone, you can play ski ball and the fans results will show up on the jumbotron screen.
There's always a chance for you to win a signed jersey in a game in where three pucks are shuffled you have to follow a certain puck and choose it after the pucks get shuffled. Or some money in Deal or No Deal.
If there's something that you can always count on is the Devils fan spirit. Of course with any team, the fans are better depending on the play on the ice. But over all were always in good spirit. Most chants that rain down on the ice from the crowd can not be repeated in this news paper.
If you plan on grabbing a souvenir, there's multiple shops in the Rock called the Devil's Den. The main one being right next to the Investor Bank Tower.
If the Devils happen to win, stick around till the end to watch the three stars of the game, if you're lucky you might revive a signed puck from one of the three stars of the night.
After the game is over, you have to go. From outside the Prudential Center, you might want to grab something to eat. A great sandwich shop is just two blocks up called Hobby's Delicatessen & Restaurant, or get something from Newark Penn.
How ever you get home, stay safe, and lets go Devils.