Baking Vanilla Macarons with Maddie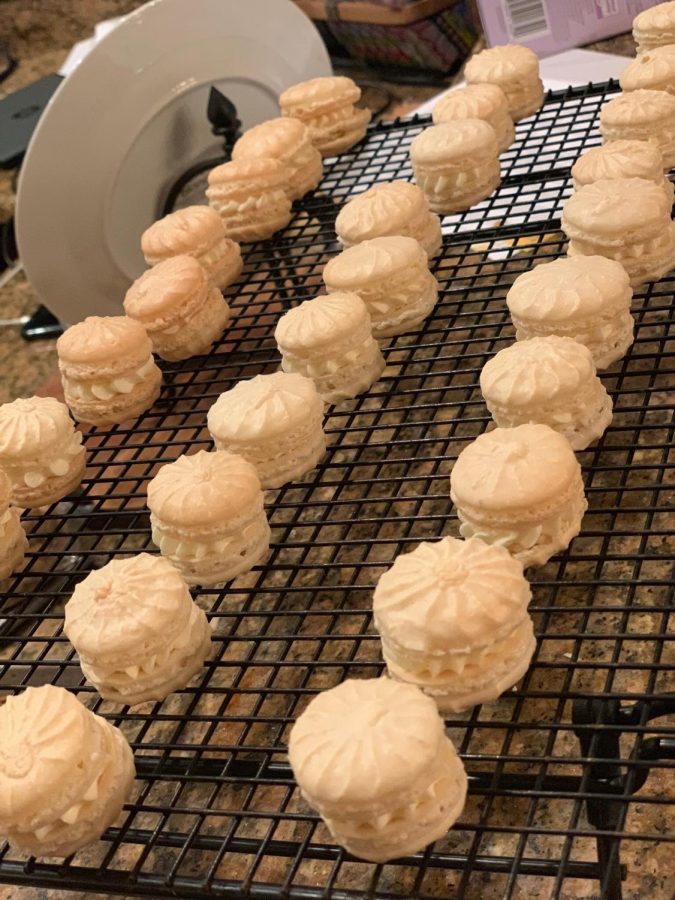 This recipe is gluten free, just like me. So these macarons would be a great dessert to bring to a party or a hang out with anyone. Even though these are gluten free, they still taste amazing and everyone I know has loved them. Interesting fact: There are two different macarons. One is spelt macaron and is all different types of flavors and a macaroon which is mainly coconut flavored.
Step 1: Collect Ingredients

Maddie's Macaron Shells:

3/4 cup almond flour

1 cup confectioners' sugar

2 large egg whites, at room temperature

1/4 cup granulated sugar

1/2 teaspoon pure vanilla extract

Vanilla Buttercream Filling:

1/4 cup unsalted butter

3/4 cup and 2 tablespoons confectioners' sugar

1 teaspoon milk

1/2 teaspoon pure vanilla extract
Step 2 :  Sift Dry Ingredients Together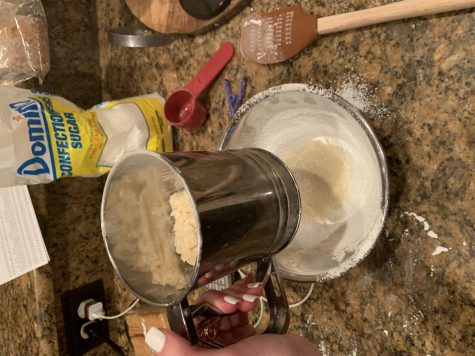 Combine almond flour and confectioners' sugar in a bowl and whisk together. Pass mixture through a fine-mesh sieve, pressing down on clumps.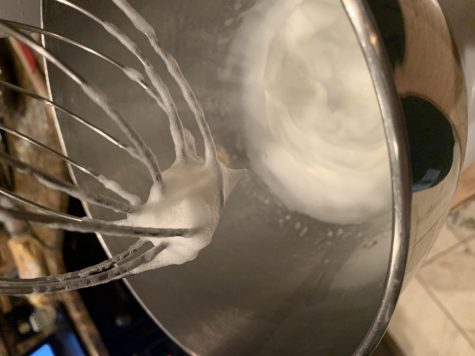 In a large bowl, beat the egg whites using a hand-mixer or stand-mixer on medium speed for 2 minutes until soft peaks form. Add the granulated sugar and beat on high for 2 more minutes until stiff, glossy peaks form. Then add vanilla extract and beat on high for another 30 seconds

.

A great tip I have for some who want to try this is to turn your bowl with the whipped egg white and sugar upside down. If the mixture doesn't fall out of the bowl you know its ready to move on.
Step 5 : Fold Together The Meringue and Dry Ingredients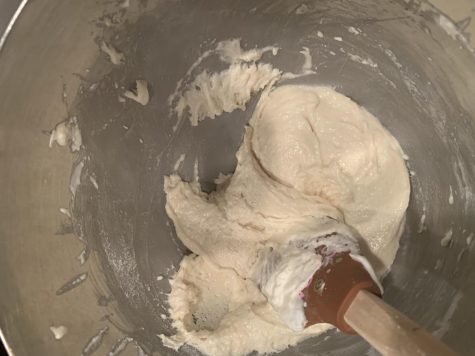 Gently fold in dry ingredients and repeat until mixture is smooth and shiny, (with no visible dry ingredients) and begins to run a little but not too runny. Think lava consistency. Do not overfold.
Step 6 : Get Ready To Pipe The Macarons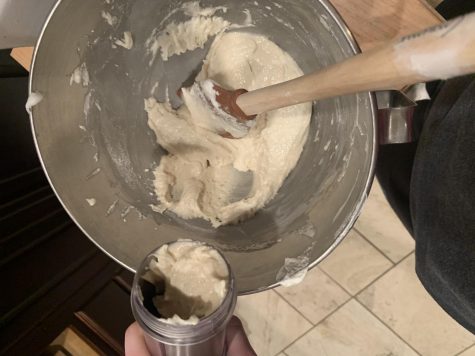 Take a pastry bag fitted with a 1/2 inch round tip and fill with the batter.
Step 7 : Pipe Out Macarons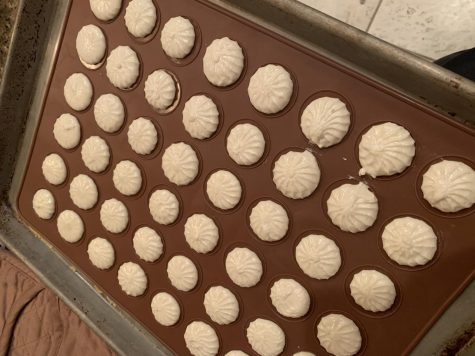 Line 2 baking sheets with parchment paper and pipe batter into 3/4-inch round circles, 1 inch apart. Tap the baking sheet firmly against the counter to release any air bubbles.
After you piped the batter onto the tray another great tip is to wet your finger and flatten the tips on top of each cookie so they will sit better.

Step 9 : Let Skins Form

Let stand at room temperature for 30 minutes until they form a skin.

Step 10 : Preheat Oven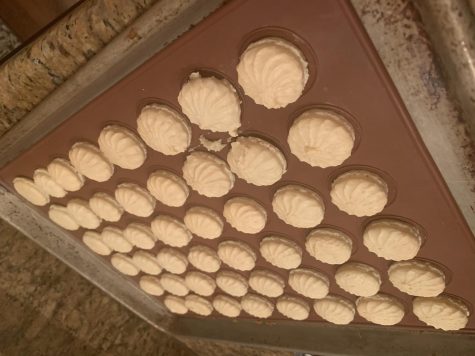 Bake for 10-12 minutes, rotating halfway, until cookies have risen and just set. The cookies should be able to just come off the baking sheet when you try to lift them. While the Macarons are cooling continue with step 12.
Step 12 : Make Buttercream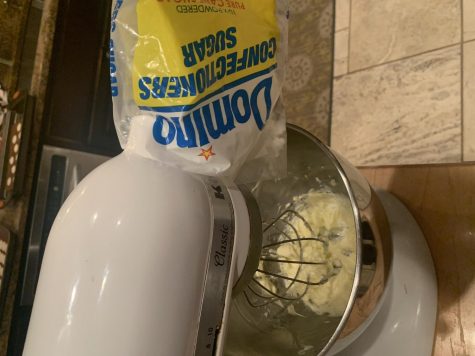 Cream butter with a stand mixer

Add powdered sugar a little at a time so it doesn't fly everywhere

Pour in vanilla extract
Step 13 : Prepare Buttercream For Final Product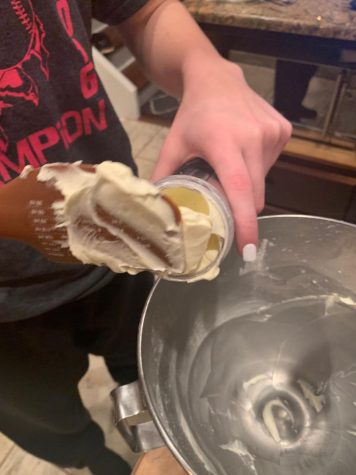 Use a spatula to add the buttercream into a piping bag

Step 14 :

Pipe a portion of buttercream in between two macaron cookies then enjoy.