Lady Warriors: crushing the 2018 season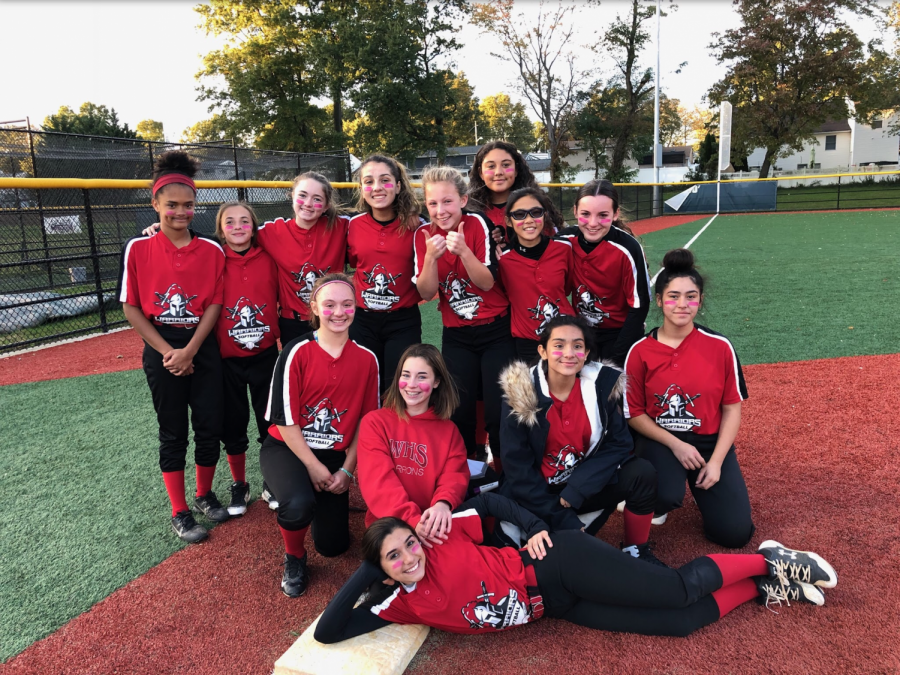 This season, the Lady Warriors have been shining examples of good sportsmanship. Starting Thursday, September 27, the girls have been playing to the best of their ability.
The Lady Warriors have been winning non-stop this season – only taking one loss against Colonia. According to the coach, Mr. Maneri, that loss was a big moment for his girls, "I think we were taking that undefeated season title for granted. I think we were a little lazy and careless, and that loss woke them up."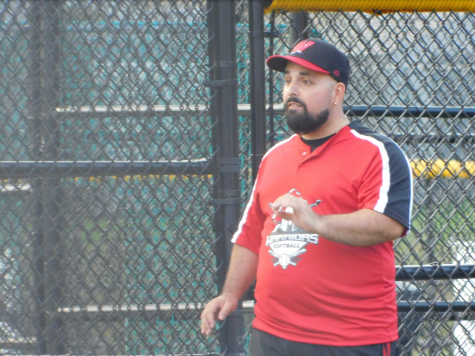 On the other hand, Coach Dunn thought "hitting was a big moment in some of the games". During the games, she'd seen a lot of her girls "hitting doubles and triples".
Individually, each girl had their own big moments of the season so far, such as Madison Rackett pitching very well with only few hits from the opposing team, Leah Kripaitis making her first diving catch, Hailey Lyman stealing the second plate in the last game, and Gia Polak escaping her slump.
Throughout the season, many emotions were experienced by the coaches. Coach Maneri felt "tense" but in a "good way" along with feeling many emotions such as "joy, sadness and excitement". Ms. Dunn was also excited, but she felt proud of them and she said, "They take every game as if it's their first game, and they use what they learn in practice in the games."
If there is one thing that the majority of the team agreed on, it's that Rackett is good role model for many reasons. Maneri complimented her good sportsmanship, "[She goes] about [her] game. [Plays] as good as [she] possibly can. If things go wrong, [she brushes] it off." Dunn said she shows her commitment in helping the team, "When we couldn't have practice, she had the girls come over, and talk about different plays and rules on the game." Kripaitis talked about how Rackett's "a great player and she works really hard".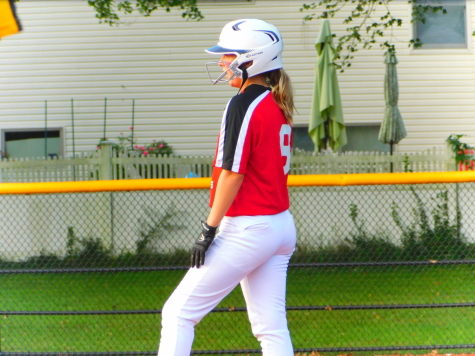 Lyman praised "Maddie's" responsibility, being the captain of the team, and talked about her extraordinary softball skill. Polak stated that Madison "motivates the team", reminded them what to be wearing and make sure they know "what to be focused on".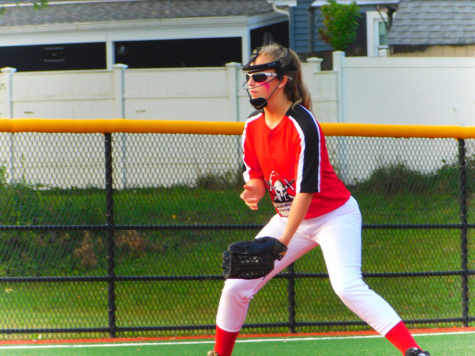 Rackett, on the other hand thought Cristina McNish is a role model, "Even if she strikes out or messes up a play, she still plays her heart out."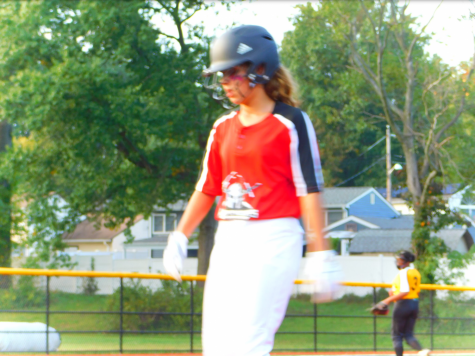 Throughout their lives, the girls have been playing softball. Lyman started when she was in preschool, Rackett started when she was five, and both Polak and Kripaitis started when they were nine. Polak had multiple reasons to stay: "It was really fun to do. I liked the intensity of it. I also like competing with the boys to see who is better."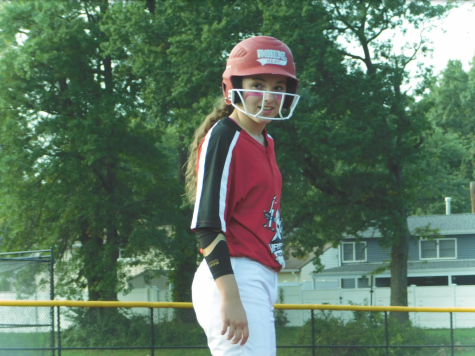 Originally, when first signing up to coaching the teams, Coach Maneri chose baseball, but the baseball coaches had been decided. He got softball instead, with Ms. Burke, but when she left, Maneri took control, asking Ms. Dunn to come in. Maneri soon became happy with softball, he said, "Now that I think about it, I'm glad I did softball. Softball players have this fire in them."
Dunn decided to coach the school's softball team because she's played softball for a long time, "I've played for nineteen years, so it was fun to share something I love."
The coaches also encouraged students to participate in sports, "Especially at this level, you're learning what it means to be a student athlete. Some kids might not be able to do every sport, but at least one sport… Also, just to take pride in your school," Maneri stated. Dunn explains that it gets students to expand friend circles more, "I guess [it'll help with knowing] different people in the school they may not hang out with. And [it] helps them meet people with similar interests."
The coaches also thought it is good to start softball at a young age. Maneri mentioned teaching them throwing and catching as soon as possible, "But as soon as they can throw a ball, show them that." Even though rec softballs start at around five or six. Coach Dunn puts her own childhood output into it, "I started it when I was around 6. Really at any age, it just gets them involved and makes them friends. It also keeps them active." This doesn't just go for softball, but all sports in general.
The girls also play softball outside of school. Kripaitis, Lyman, and Polak all play on Woodbridge Little League, residing in Woodbridge. Rackett plays all over the state, currently on the USABL (United States Amateur Baseball League) Softball League.
Just this Wednesday, the girls had their championship game. Unfortunately, they didn't win, but they sure tried their hardest.
Maneri, Dunn, and Rackett all choose to remain on the positive side. They mentioned good outcomes that came from this result. Rackett explained that "even though we did not take the dub, we still had a good season". She also thought: "[They] represent our school with pride. GO WARRIORS!! :)" The interviewee requested the smiley face to be included in the article.
Maneri stated, "It taught the girls they can't always win. That sometimes you can prepare, prepare, and prepare, but sometimes it may not go your way. It also taught them to take a loss. I think they handled themselves pretty well, and Ms. Dunn and I said we were proud of their sportsmanship."
Dunn responded with, "The girls worked great together and they handled themselves well under pressure. And overall through softball, they gained friends through the team."