WMS students bring some pizazz to high school marching band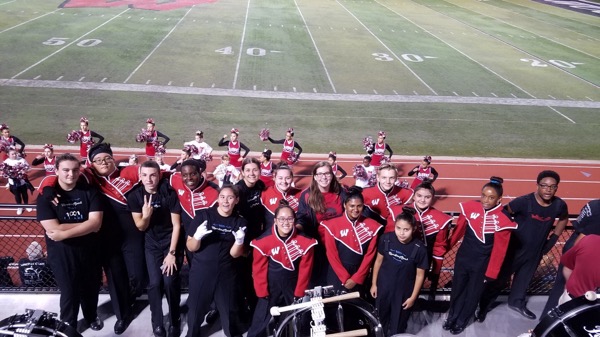 Students of WMS come into high school marching band sharp, playing their instruments at various sports games in the area.
Jessica Joseph, Andrea Valladares, Marela Alvarez, and Isabella Rosano are all in marching band. Valladares said, "It's hard because everything has to be synchronized. You have to work hard during practice." Rosano says she gets "a rush of energy" when she plays her instrument. She said everyone in marching band is like a family.
Joseph describes the feeling she gets when performing as inexplicable, "It's like a proud feeling."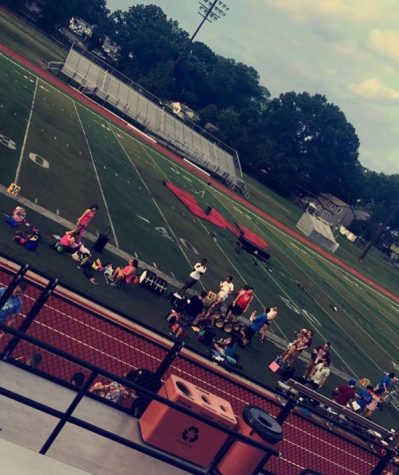 Joseph mentions nine hour band camp. "I love it, because it's nine hours of being with friends." Rosano's favorite part about marching band is when they finish the show. They both explained that they get to "chill out" afterwards and hang out with friends. Joseph also mentions their teacher, Mr. Kohn, "seems mean, but he's really nice".
WMS band teacher, Mrs. Benkert, commented, "I think it's a cool opportunity. It gives them an extra challenge." The students work hard in her class and practice a lot. She thinks they are motivated because they "enjoy playing their instruments".
Good luck to the students in marching band on their new season!