The Change of Fashion and Women's Rights in 100 years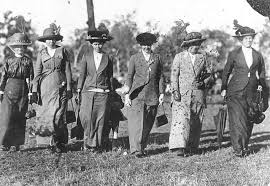 In the 1920's women's rights started to improve greatly. From being able to vote to dressing the way they choose. Since then there has been even more development. How have women's rights changed along with fashion 100 years later?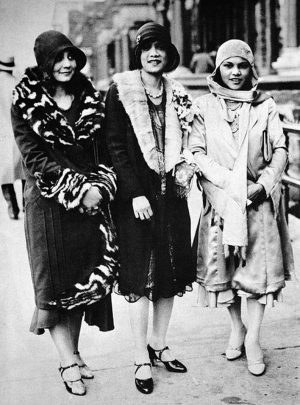 Fashion in the 1920s  
In the 1920s women commonly wore cloche hats, corsets, lingerie, and dresses with hemlines that were loose fitting. French fashion designer, Gabrielle "Coco" Chanel influenced fashion by creating looser clothing to give women the opportunity to dress more freely.
Women's rights in the 1920s
After years of protesting and working to achieve the same rights as men. In 1920 women were finally granted the right to vote. Society accepted that women would now be making choices for themselves and participating in making choices with society. Women were making their own paths with their education and careers.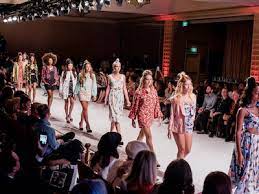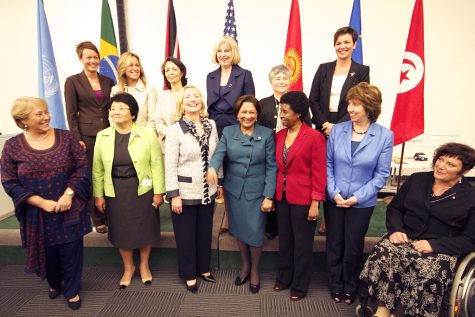 Women's Fashion Now
Nowadays, women dress more casually. There are also a lot of different styles, and takes on styles. Y2K is a popular style that's inspired by 2000s fashion. It consists of velour tracksuits, low rise jeans, baby tees, etc. Preppy is another popular style, with multiple versions of it. The style can consist of brighter colored clothes or darker colored fancier clothes. 
Women Now
Since the 1920s women have accomplished so many things. Including; getting rid of the social norms and working in all sorts of careers, and having the first woman vice president.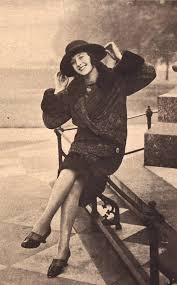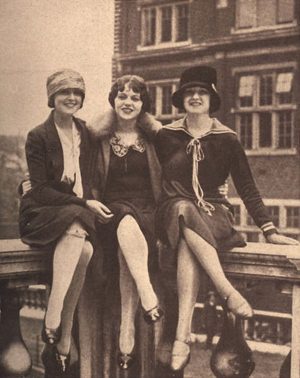 Difference between now and then
8th graders, Haiqa Khan and Rose Pena compared 1920s fashion to now using the photos above. 
Khan said the fashion now is "very different", and "nobody wears dresses anymore." Khan thinks a lot of girls dress more Y2K, and wear more baggy clothes.
"In the 1920s fashion was supposed to be more modest," said student Rose Pena. She said fashion differs now because women weren't able to wear clothes that we wear now.
Would women wear 1920's clothes now? 
Haiqa Khan said she would wear a corset and a cloche hat, but she wouldn't wear the loose dresses. Rose Pena said she would "probably wear that", and there's a lot of ways to style the clothes.