Who will earn their label?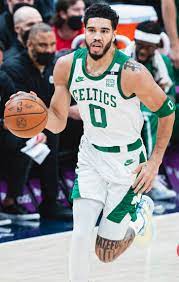 With the NBA Finals occurring in the world of basketball, every fan is on their toes to witness a great series between Stephen Curry and the Warriors, versus Jason Tatum and the Boston Celtics. Tatum, a young star, has people to prove wrong saying he's not a superstar caliber player. While NBA superstar Stephen Curry has to mark his spot as a top player all time. This is an anticipated and exciting match up, but who will win is the real question. 
With the series in a 1-1 coin flip people are placing their input on who they think will be the winners. WMS student Billy Mansfield stated, "The Warriors are too experienced to fold in a situation like this, I have them winning in 6 games." 
As many would agree, others may disagree like student Chris Joy, "The Celtics can't be stopped when applying pressure on both ends of the ball." With how Tatum will be viewed in the future by the league to Curry's all-time legacy on the line both teams want badly, it's all about who wants it more. 
This is all about who is going to step up in big games in big situations. Big name players like Curry and Tatum are the people who everyone expects to step up, but players like Marcus Smart of the Celtics and Jordan Poole of the Warriors are flying under the radar. They are both key players to their teams success and with them playing at their best they both very well could win the finals MVP award. 
The best shooter of all time, three time NBA champion, 7th overall draft pick, Stephen Curry is an inspiration to the game of basketball. Inspiring undersized players in all sports to defy the odds and be great. Curry, for some, is one of the best players to ever do it, but he's forgetting 1 thing to solidify his legacy… a finals MVP. 
Many people, including myself, will consider Curry a top 10 player of all time with this accolade added to his resume, but getting this award is harder than it seems. Curry so far in the series is on pace to win it if his team wins the finals. With the stat line of  26.4 points, 6.1 assists and 4.9 rebounds in 17 games in the 2022 playoffs I like his chances and really do want to see Curry get the recognition and label he deserves.