Style Icons – Women who have changed the way we dress.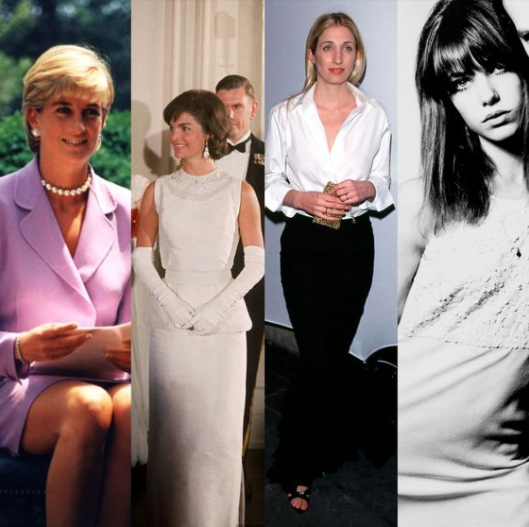 Many women have had an impact in the fashion world and the way we dress, from popularizing a style to influencing women all over the world, here are some of the most popular and influential style icons. 
JACQUELINE KENNEDY ONASSIS: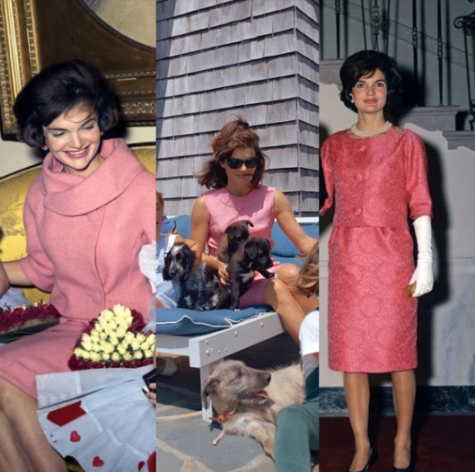 American socialite and former first lady, Jacqueline Lee Bouvier Kennedy Onassis, was born on July 28th, 1929 in Southampton, NY. She grew up in Manhattan and at Lasata, the Bouviers' country estate in East Hampton on Long Island. She attended Georgetown University and graduated in 1951. 
She went on to marry senator John Fitzgerald Kennedy on September 12, 1953.  In 1960, she accompanied her husband on campaign trails which started her involvement and popularity in fashion. 
She popularized some of the most recognizable trends of the '60s and '70s, including pillbox hats, tailored coats, and strapless gowns. During her 2 years as first lady, she wore luxurious brands like Christian Dior, Gucci, Oleg Cassini, and most popular, Chanel. She was a symbol of class and beauty. 
 "Jackie Kennedy was a certified style icon even before she officially took on the role of First Lady, inspiring countless copycats and setting major trends every time she stepped out in a new monochromatic ensemble, Chanel suit, or pillbox hat," says wmagazine. 
According to The National Museum of American History, The Washington Post ran a description of the first lady's ensemble and said her  "career as a major fashion influence was beginning impressively."
 In recent years, the iconic pillbox hat has slowly made a return to the runway and seen on the racks at many stores. The accessory was a huge part of her signature style, and naturally remains coordinated with her time as First Lady. Today, celebrities and royalty such as Kate Middleton reflect elements of Jackie's style into their own.
DIANA SPENCER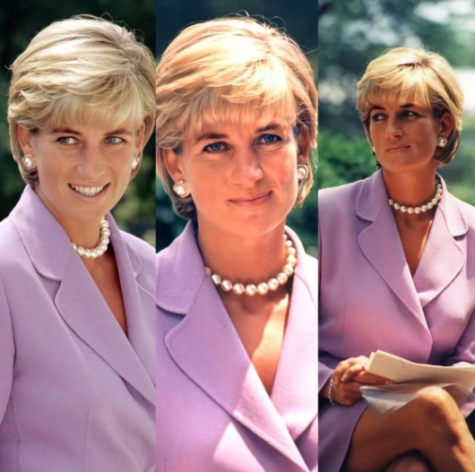 British aristocrat and royal princess, Diana Frances Spencer, was born on July 1st, 1961 in Sandringham, United Kingdom. Diana spent the first few years of her life at Park House, which is located on the Sandringham estate. Though she never went to college, she attended Institut Alpin Videmanette and Riddlesworth Hall Preparatory School.
She married Charles, Prince of Wales, on July 29th, 1981, in St. Paul's Cathedral.   
Diana's debut in the 1980s meant that she needed to follow some of the key-trends. She stuck to "Sloane Ranger " (meaning a stereotypical upper-middle or upper class person, typically although not necessarily a young one, who embodies a very particular upbringing and outlook.) – staples like preppy sweater vests, printed midi-dresses, and equestrian boots.  Once she became a princess, Diana began to rely on trusted designers like Catherine Walker, Anya Hindmarch, and Murray Arbeid to create custom pieces. 
As one of the most important members of the British royal family, her wardrobe required long skirts, ball gowns, jewelry, hats and many other items that were not mainstream fashion for a young woman like Diana in the 1980s.
In the 1990s, shortly after her divorce from Prince Charles, Prince of Wales, her look reflected her new independence and became more international and simple. Superb cut and luxurious materials worn with coordinated colored accessories, handbags, jewelry, and shoes became her trademark. Princess Diana showed that someone's way of dressing can reflect their life and what they are going through.
"She turned a rather stuffy institution into this glamorous international family with a fascinating narrative," biographer Andrew Morton tells EW. "Everyone, especially in America, was transfixed by her." She left an immense footprint on our culture, both high and low, and our love and fascination with her will grow as the younger generations get to know and learn about her and what she did.
CAROLYN BESSETTE KENNEDY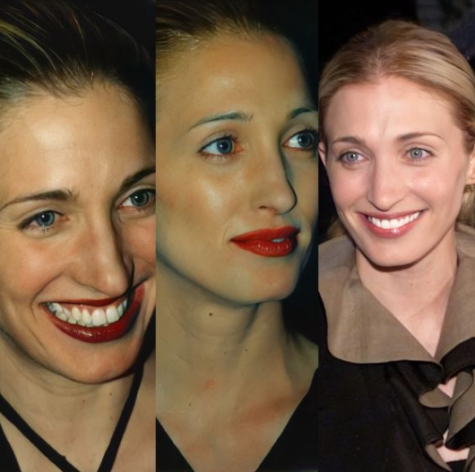 American publicist and model,  Carolyn Jeanne Bessette-Kennedy, was born on January 7th, 1966, in White Plains, NY. She grew up in White Plains and Old Greenwich, Connecticut. She attended Boston University and graduated in 1988.
She married John Fitzgerald Kennedy Jr on September 21st, 1996.
From 1988 to 1992, Carolyn did some part-time modeling at Calvin Klein and was even an executive there at one point. She first entered the public eye when she began dating John F Kennedy Jr in 1994. 
I decided to write about Mrs. Kennedy because I believe that she can juggle from simple to classy and do it beautifully. She had a unique minimalist style that consisted of  denim, sandals, little black dresses, loafers, and hairbands.  Her style and grace will always have an impact on the way I dress and how I carry myself.
Her long skirts and white dress shirts caught the attention of many paparazzi and many women in those times. It's thanks to these photographs that Bessette became known for her impeccable sense of style – one that has become the face of the simple, chic '90s aesthetic that's still popular today.
When it came to formal events, few could compete with Bessette-Kennedy. For a black-tie gala at the Whitney Museum of American Art, she transformed a white shirt into an eveningwear essential, rolling up the sleeves and adding a floor-skimming tiered skirt, accessorizing it with sandals.
Carolyn's easy elegance remains popular amonst women today. If you ever see an article on how to achieve a minimalist style, Carolyn will most-likely appear. Many fashion designers have used her and her style as inspiration.  
JANE BIRKIN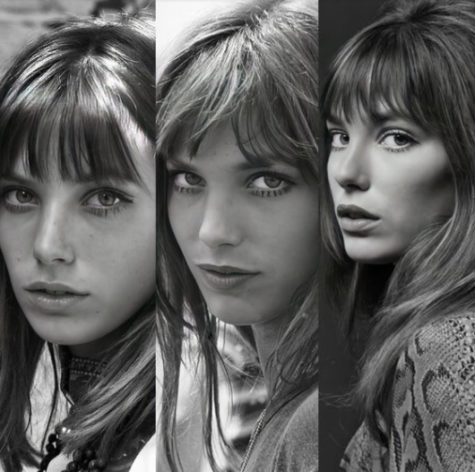 British singer and actress, Jane Mallory Birkin, was born on December 14, 1946, in Marylebone, London, United Kingdom. She grew up in Chelsea and attended Upper Chine School, Isle of Wight.
She married English composer John Barry in 1965. 
She briefly appeared in a handful of films throughout the early 1960s. However, it was in 1969 when she landed the lead role in the french film Slogan, where her career truly took off.
Jane managed to combine elegant and chic Parisian style in the 60s and 70s. During summer, she wore waisted flare jeans with a white t-shirt and ankle boots. Knitted dresses, ballerina shoes, sweaters, and parisienne socks are just a few things that became her trademark. 
She has had a major influence in the fashion world. For example, she is the reason why the iconic Birkin bag is even a thing. In 1981, Jane met then Chief Executive of  Hermès, Jean-Louise Dumas, on an Air France flight. The contents of her bag spille out and Dumas suggested that she should find a bag with pockets, which prompted him to sketch a large bag for women to carry their belongings in and name it after Jane. 
It took me a while to truly find my style and not just dress a certain way because it's popular. By looking at others for fashion inspiration, you can learn how to dress the way you like, how to express yourself and your emotions, and how to feel confident and comfortable while wearing what you like. I went on Pinterest, bought books about fashion, watched YouTube videos, and read many things online about icons in the fashion world and the way they dress.
These women will go down in history as some of the most influential women in the fashion world. Their impeccable style