Anime Reviews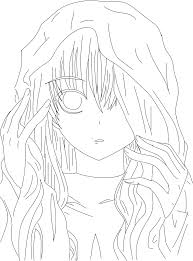 3 years ago anime was not trending whatsoever until the pandemic hit; it caused people to stay inside and have nothing to do other than watch anime.   TikTok came out 4 years ago and people started posting about anime in the pandemic making the news spread; anime is trending!  
Taylor Cholewa, 7th grade WMS student, described Hunter X Hunter stating," It's really good.  Season 3 is my favorite season; the Phantom Troupe is cool. Kurapika is the prettiest."  Season 3 is also my favorite season, I adore the Phantom Troupe and the whole York New City arc!
Joshua Ojeda, 7th grade WMS student, described how he feels about Demon Slayer saying, "Demon Slayer's quality is awesome. The sword effects are amazing. Tanjiro's mental state is amazing after what he's been through, also that he prays that reincarnated demons have a better life and that they don't get turned back into demons.  Also, Rengoku is awesome. 10/10." I personally haven't watched Demon Slayer yet but this review is giving me motivation to start!
Simon Monsanto, 7th grade WMS student, wanted to say how the protagonist of Haikyuu inspires him, "I love how the protagonist is able to jump high, even with his height." Haikyuu is one of my favorite animes and I don't usually like sports anime so I totally agree with this.  It's harder for Shoyo to always win due to his height, and yet he's still able to reach the top. 
Cain Berger, 7th grade WMS student, stated what he likes about SAO, "Asuna is my favorite character; my favorite thing about her is her sword skills.  My favorite season is the 1st one. It's my favorite season because of the boss fights.My favorite episodes are 'Beater' and 'The Blue Eyed Demon.'  I've never watched SAO, but I have started watching Demon Slayer like I said above.  They seem similar and I am enjoying Demon Slayer so maybe I should give this anime a try.
I'm glad that anime had its peak during covid; it's very underrated and looked down upon. Hopefully this article and the more we are planning to release, inspire you to start watching it!  Thank you for reading and stay tuned for more!