Minecraft Earth: Revolutionizing Augmented Reality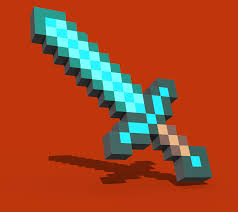 Minecraft Earth: Revolutionizing Augmented Reality
Minecraft Earth is a new upcoming AR(Augmented Reality) experience that will be released by Mojang, the company that made the famous game Minecraft. Minecraft Earth is a mobile game for IOS and Android. The game is currently in closed beta and is not open to the public but will be downloadable to all by the end of the year. 
Minecraft Earth will allow you to go around your town or city and build whatever you dream. The game will also involve adventures which enable the player to gather more rare resources and gain exp(Experience Points). Minecraft Earth allows for you to build small projects like a barn to massive buildings like skyscrapers. Each block in Minecraft Earth is 1 meter high and the limit is 256 meters high, giving players a lot of space and freedom to create.
Minecraft Earth will incorporate some of the basic things from regular Minecraft such as crafting and smelting. Players can craft new items and smelt ores they have mined to make better, upgraded items. Crafting and smelting will take time, but can be  rushed by using Rubies. Rubies is Minecraft Earths premium currency. It can be used to instantly rush items that are crafting or smelting, or you could buy more baseplates to build on. Rubies will be available to be purchased, or they can be found by playing the game. 
Minecraft Earth has many gamers excited for this new AR experience. Many are expecting it to revolutionize the future of AR games.
UPDATE: 11/15/19
As of 11/12/19 Minecraft Earth has officially been released in the United States. The game is playable for Android and IOS users. Below is a list of compatible devices able to run Minecraft Earth.
iPhones:
iPhone 11 Pro
iPhone 11 Pro Max
iPhone 11
iPhone XSiPhone ten s
iPhone XS MaxiPhone ten s Max
iPhone XRiPhone ten r
iPhone X
iPhone 8
iPhone 8 Plus
iPhone 7
iPhone 7 Plus
iPhone 6s
iPhone 6s Plus
iPhone SE
iPads:
iPad Pro (all models)
iPad Air (3rd generation)
iPad mini (5th generation)
iPad (5th generation or later)
Here is a list of phones that are not compatible and cannot run the game.
Blackshark Shark 1S
Google Pixel
Google Pixel XL
Huawei Nexus 6P
LGE Nexus 5X
LGE LG G6
LGE V30+
LGE V30
Motorola Moto X (4)
Motorola one
Motorola moto g(6)
Samsung Galaxy TabS3
Samsung Galaxy J5
Samsung Galaxy A8+(2018)
Samsung Galaxy J7
Samsung Galaxy A30
Samsung Galaxy J5 Pro
Samsung Galaxy A70
Xiaomi Redmi  Note 7 Pro