WMS hosts Halloween Dance at Cypress Center on Friday, 11/1/19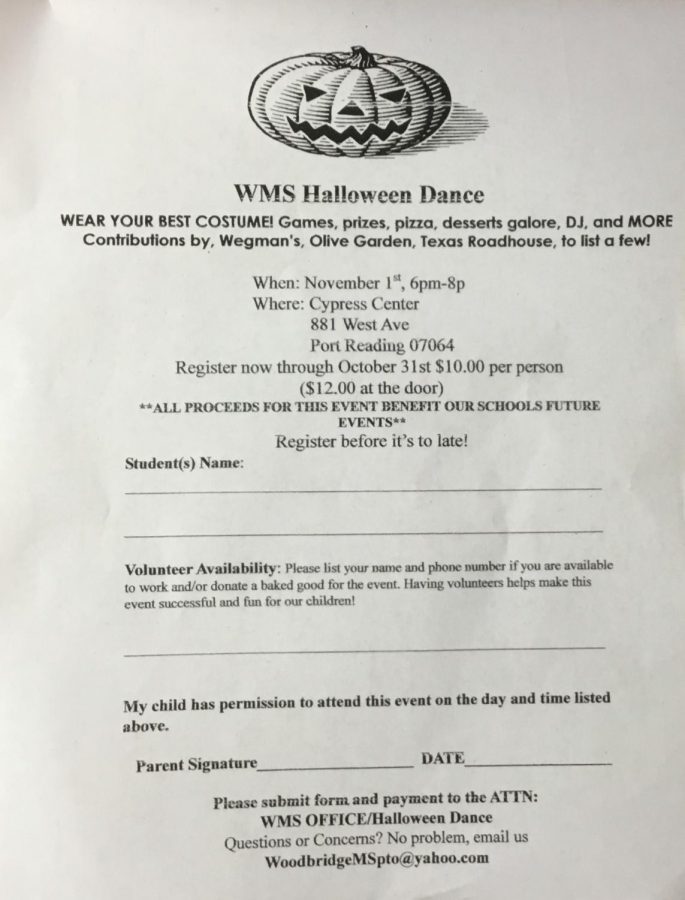 Riley Volpe, Fall Editor
October 30, 2019
The annual WMS Halloween dance will make you shake your boo-ty, that will be held at the Cypress Center, Port Reading,NJ. At 6:00-8:00 PM, on Nov, 1,2019. 
The dance will include such things as food, entertainment, and activities. These students on their opinion. We asked Julian Gonzalez and he answered with "Olive Garden" for food. A majority of students like Olive Garden. These students have taste!
Lyman was asked about the music and said that "I would add Billie Eilish." A lot of people like her music, so I guess it's a good idea to add her considering we want everyone to have a good time. Students really like their music! Some students also like the genre rap, or trap. As Well as a few for pop music. 
Students were also asked if they would add some scarier decorations. "I would," said another 8th grader. The students would love to have scarier decorations. "I would take away the old lame decorations and put more scary ones," said Alyssa Androvich. 
Students are allowed to wear costumes, and cannot come early. The dance starts at 6:00 at the Cypress Center, Port Reading. The admission is 10 dollars in advanced, or 12 dollars at the door. Students aren't allowed to touch the balloons, or run. Hope to see you all there!