Baking lemon bars with Maddie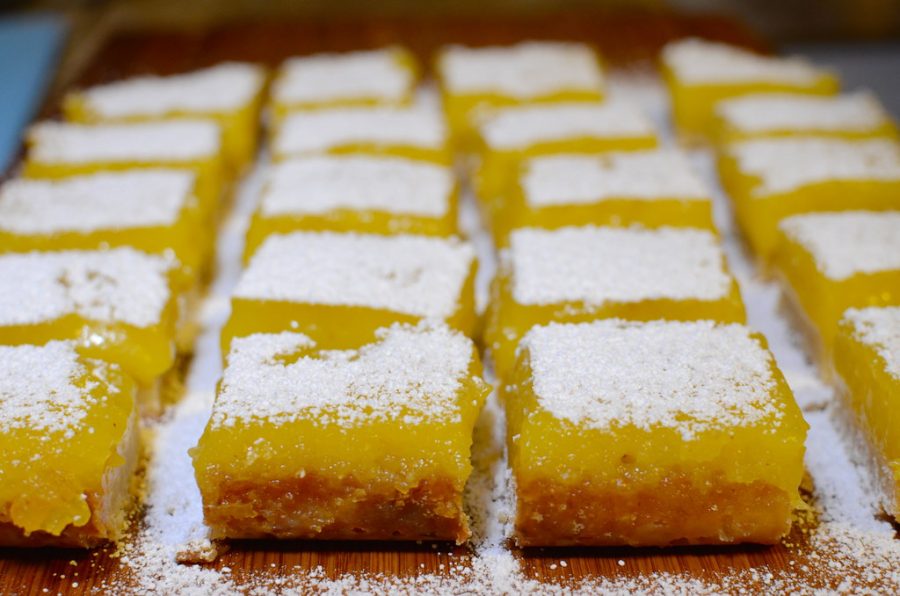 Ingredients :
1 cup all-purpose flour

1/2 cup butter, softened

1/4 cup confectioners' sugar

Filling:

2 large eggs

1 cup sugar

2 tablespoons all-purpose flour

1/2 teaspoon baking powder

2 tablespoons lemon juice

1 teaspoon grated lemon zest
Instructions :
In a bowl, combine the flour, butter and confectioners' sugar. Pat into an ungreased 8-in. square baking pan. Bake at 350° for 20 minutes.

For filling, in a small bowl, beat eggs.

Add the sugar, flour, baking powder, lemon juice and zest. Beat until frothy.

Pour over the crust. Bake 25 minutes or until light golden brown.

Cool on a wire rack. Dust with confectioners' sugar. Cut into bars.