Woodbridge Boys Cross Country have a narrow victory of IMS, remain undefeated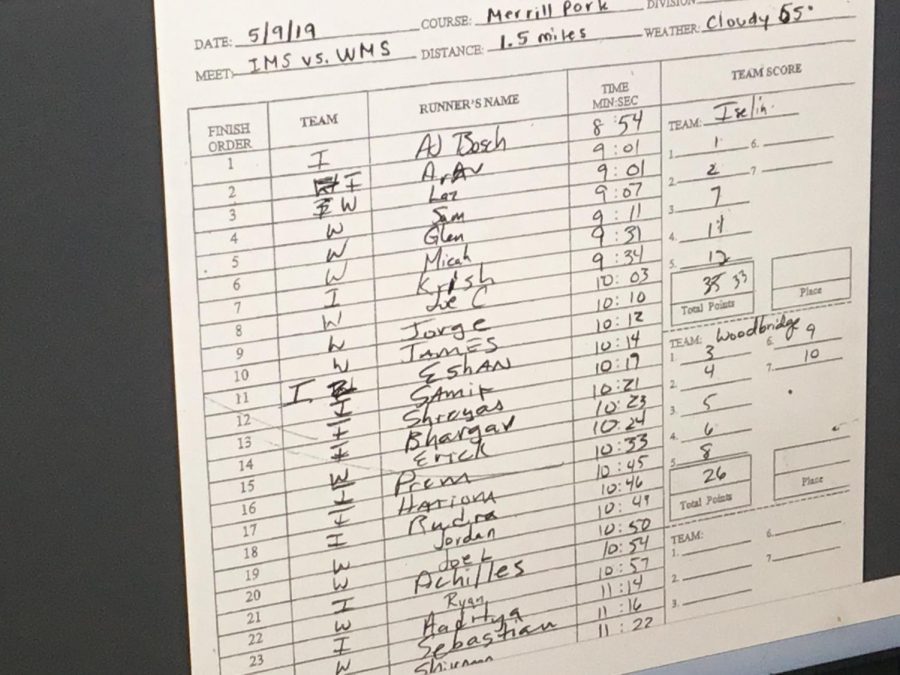 The Woodbridge Boys Cross Country had a tough match against Iselin Middle School and pulled through with the win even though they did not place the first two runners, 26-33. The five runners who scored, Lazarus Lisojo (3), Samuel Tuju (4), Glen Cantalupo (5), Micah Eason (6), and James Fudge (8), totaled the 26 points for Woodbridge and captured the win.
Samuel Tuju improved his time by 23 seconds; 9:33 to 9:10. Tuju said in practice, he had more "effort," than the previous week and this is why he thinks he had a vast improvement. "I ate well, went to bed earlier, and had less nerves in my second meet," Tuju improved due to these new additions to his preparation for cross country.
Erick Fraga had one of the biggest changes in time of 35 seconds; 10:39 to 10:04. DIfferent from Tuju, Fraga ate less to run faster. Fraga said, "I practiced really hard," and he said this is why he dropped so much time.
The boys play AMS next, and then play the biggest meet of the year against Colonia, 3-0, the undefeated squads will face off on May 21, at Merrill Park.