Should WMS add new sports?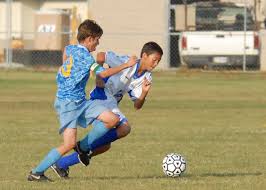 Caite O'Brien, Spring Author
April 4, 2019
The main sports at Woodbridge Middle School are baseball, softball, volleyball, track, and bowling and some of the kids don't like those sports. Should WMS add anymore sports?
7th grader, Michael Corbett, said soccer is a sport that is missing at WMS and he would want Ms.Traschetti and Mr.Keuscher to coach soccer. He would definitely play the sport here at WMS. Corbett would want the sport to be all year round. Corbett thinks the sport would be fun to add and he would "definitely" coach the sport after college. Corbett said that middle school sports are "good and help the kids get ready for high school sports".
7th grader Madi Sulsona definitely wants a dance team. She would join the team because she is on a dance team herself outside of school. She would want Mrs.Liastro to coach the team because she coaches the WMS cheer team. She would want to have the sport in the springtime, she would want WMS to add dance because she thinks it's a "good way to get kids involved in school activities".
A lot of the 6th graders had some amazing ideas for sports. 6th grader Mariah Roche would want to add a
ping-pong team and she would definitely join it. She would want Mr.Thomsen, Mrs.Lukachyk and Mr.Kobylakiewicz to coach the sport. She would want the sport to be in the winter "because there aren't a lot of sports in the winter", she thinks the school should add the sport because it's "fun to play".
Another 6th grader David Vincent thinks WMS should add a powerful Warrior football team  and he would definitely join the sport. Same as Mariah Roche, David thinks Mr.Thomsen, Mrs.Lukachyk and Mr.Kobylakiewicz should coach the sport. Vincent would want to have the sport to be in the spring time and "it gives opportunities to the 6th graders because there aren't a lot of sports for them to join."