NJHS gives a helping hand to children in foster homes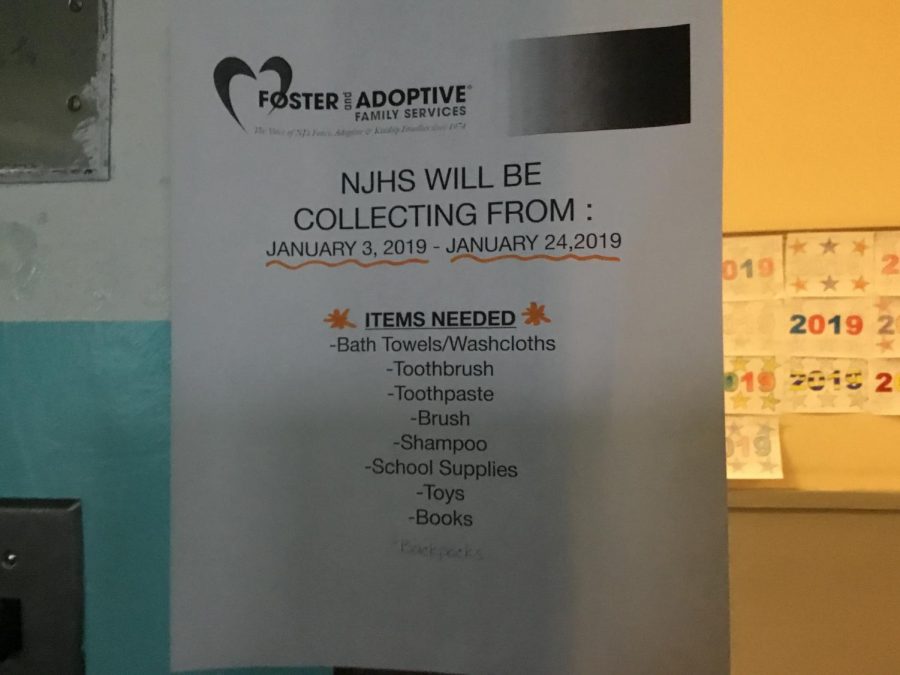 The NJHS is taking on a new project: helping out children in foster homes. They will be collecting products that can fill backpacks and will go to kids who are being displaced from their homes. Items such as toothbrushes, washcloths, school supplies, stuffed animals, clothing, hairbrushes, and any other possible items will be collected.
Senator Vitale will be coming in to see the donations, so the more items the NJHS has, the better it looks. All items will be collected during homeroom from January 3-24. There will also be a donations jar for this fundraiser, similar to the donations jar used when the NJHS collected items for Gulfview Middle School. If there are any further questions, please see Ms. McHale in Room 14.
Remember to bring in items for the fundraiser!