K-pop becomes global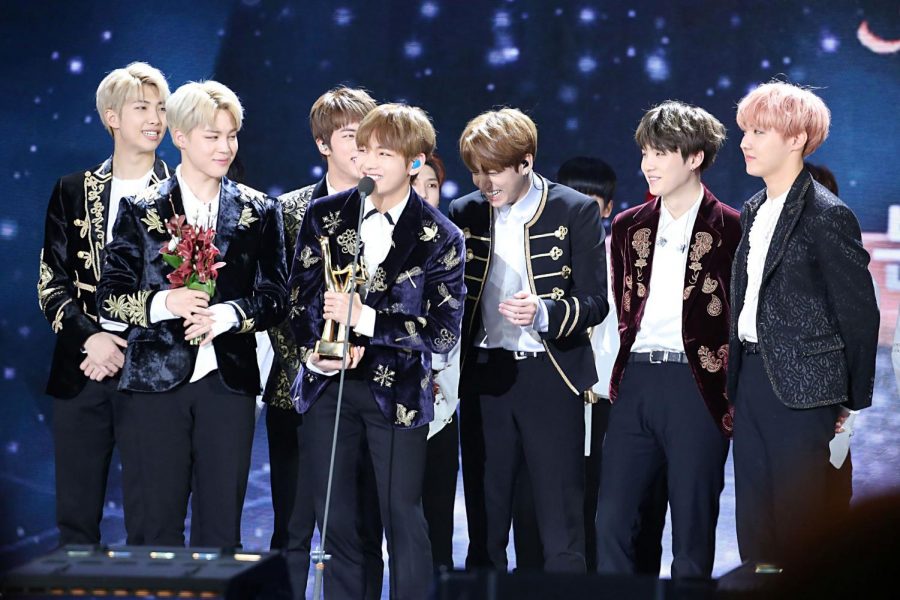 There is no denying that K-pop has started to take over the world. The word K-Pop is an abbreviation for Korean pop music. The genre has gradually spread across the globe, mostly starting in the 2000s. Many people actually have a bias against it, but even more people are fans that absolutely love the genre.
"K-pop group" is a term for a group that debuted in Korea and has over two members. Most members are usually Korean, but foreigners also debut in the Korean groups on occasion.
K-pop is also proving to people that music is universally accepting and people shouldn't discriminate against it just because they don't speak the language. America seems to be a place that is quick to judge this musical phenomenon because they only think K-pop is about 'Gangnam Style'. While Gangnam Style is a K-pop song, there's a lot more to it then they might know. Another common misconception of K-pop is that all of the songs are always bright and cheerful. Some songs are, but most actually have a deeper meaning than many think.
There are myriad reasons as to why K-pop is so popular. One of them is how they sing well and dance difficult choreographies all at the same time. Most people find that amazing and admire it. Idols, artists who dance and sing while being signed under an entertainment agency, also have busy schedules, but always manage to make time for fans, and that's why the fans tend to stay fans for a long time.
The choreographies they perform are mesmerizing and captivating, and while most of the time professional choreographers make the choreographies for the songs, the members usually contribute a little and sometimes create the whole thing. When performing choreographies and singing at the same time, it's no wonder people fall for them.
Proof that it's become amazingly popular is the Billboard Award winners for Top Social Artist two years in a row, BTS. They're a K-pop group that is arguably the most popular of K-pop artists. They were even the first K-pop group to ever perform at the AMA's.
Rupita Refat, an ARMY (the name for a fan of BTS), said she likes them because "their songs give really good messages to people and inspire me".
It's not just BTS, lots of other K-pop groups or idols have become popular internationally. For example, Exo, a nine member group, have won so many awards that nearly no one can count. Four of their albums have sold over a million copies, a large accomplishment for a 6-year old K-pop group.
Sarah Butler, another K-pop fan, said that K-pop artist's vocals are "magical". Jasmine Hickok, another fan, thinks their voices are always "pulling her heart strings, especially when it's a sad song".
K-pop is truly spreading across the globe and might become one of the most popular types of music. We'll just have to wait and see.