Weird tech#8 the straw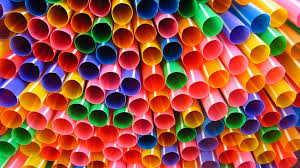 Editor, Kylee Riscoe
December 19, 2018
Do you love drinking Mcdonald's Shamrock Shake but want to be able to taste the mint and chocolate at the same time? Then the straw will help you with that.
What's it's for?:  The straw from Mcdonalds has a futuristic design that has two holes at the bottom so you can get two different flavors at the same time.
Would I buy it?: I think I would buy it, but I can't because it was a promotional deal.
Why it's weird:  The straw is weird because straws have been the same since day one, I think it was time for a change and Mcdonalds had changed it for the better.