The Simpsons premieres on Fox TV as a full animated series- 12/17/1989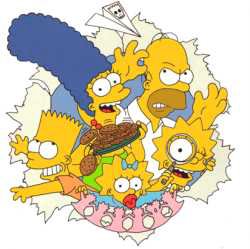 Hang on for a minute...we're trying to find some more stories you might like.
American sitcom, The Simpsons, first episode aired on Fox TV, on December 17,1989. The Simpsons was created by Matt Groening and is now the longest-running scripted primetime TV series in the US with 30 seasons, and the show is still running.
The premiere episode was "Simpsons Roasting on an Open Fire." In the episode Marge spends all of the Simpsons money to get her son, Bart's tattoo removed. So Homer, the main protagonist, gets a job as Santa, but spends all his money by betting on a dog with a festive name.
Information taken from Wikipedia