The Winter concert is in full swing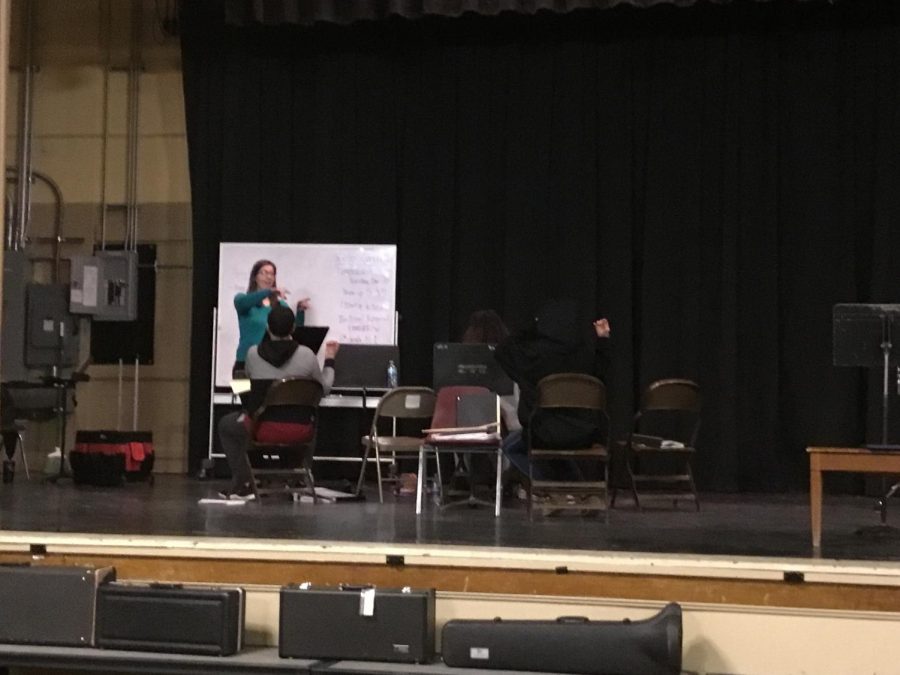 Woodbridge Middle is having their band/chorus concert on Tuesday December 11, 2018, at 6:30 pm in the auditorium  Come for exciting music and treats!
Mr. McGuire, the chorus teacher discussed what is new this year,"This year we have a 7th and 8th grade men and women's choir and they will join the 6th grade chorus for the finale."Mrs. Maneri, the band teacher and director commented, "We started a percussion ensemble and are going to get other ensembles for the spring."
Mr. McGuire continued to explain what to expect, "There is no time for this year I picked diverse pieces that represents the talents and diversity of the choir."
Mrs. Maneri commented on how the band is preparing, " I think we can do well, but we still have p time to do well."  Mr. McGuire agreed saying, "I wish we had a couple of weeks to rehearse but I know the students will hit it out of the park, regardless."
Come support the WMS band and choir. You won't regret it.