Weird Tech #2 Ostrich Pillow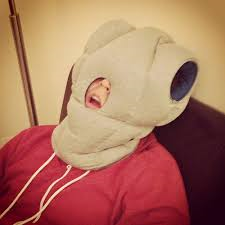 Hang on for a minute...we're trying to find some more stories you might like.
Do you have to be constantly on the go and you don't have good sleeping environments? Then the ostrich pillow is perfect for you
What's it for: The Ostrich head pillow gives you maximum comfort wherever you go
Why It's Weird: This pillow allows you to get naps in with their allergy proof fabric with keeps you cool and comfortable
Would I buy it?: I wouldn't buy this myself because I don't find myself needing to nap everywhere. But if you are constantly traveling it may be useful for you.