The Life of a Dancer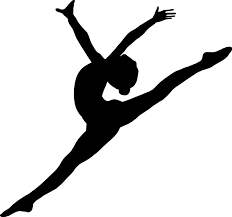 The life of a dancer in your eyes may be an "easy" life. But you haven't heard the half of it. Waking up at 8:00am to make your 9am class. Being in the studio for more than 6 hours straight. The bumps and bruises that appear every night on your legs. Dancing for fundraisers and special events so even more practices on top of that. Going to comps(competitions) and dress rehearsals 4 times a year. 11 dances to perform and costumes to change into. You also cannot forget waking up at 3am gluing on fake eyelashes and putting on a full face of makeup to compete for 12 hours straight.
There are many styles for dancers to become interested in like hip hop, jazz, lyrical, ballet, acro, modern, tap, and musical theatre. My favorite is hip-hop, I enjoy it because of the style and freedom. My teacher is the best one out there and we won 1st place two times this season. I love performing this style on stage because the adrenaline rush makes you push hard for what you want.
I'm in the studio every day for at least 2 hours with Wednesday being my shortest day and Saturday being my longest. I enjoy almost every second. Even going on my weekend from 9:00am to 7:00pm nothing masks my determination. Some hours can seem a lot longer if i'm tired or not feeling well. Somedays I wish I could just stay home and rest, but I go because it's benefiting me. Since i have long hours my legs get very sore and I become very tired.
I have 11 costumes for each comp, and each competition starts around 6:30 am and usually ends around 11 at night. Although these are long and arduous days comp is one of the things I enjoy going to. It gives me confidence in doing what I love. My team, honestly, just has such a good time. Each comp usually is Friday through Sunday, my family drives back and forth to the comp if it is close enough but usually we stay in a hotel.
Injuries in dance can be very common, whether it's your ankle, back, wrist, knee or even your rib. I come home with my back and ankles hurting. It's important to ice your injury and rest it. Use special icy hot cream and wrap your ankles with KT or Rocktape. If it continues to swell and throb you should get an xray or an MRI.
If anyone says that dance isn't a sport they should try it sometime. The amount of cardio and conditioning we have to do is surprising. Slacking is never an option because you're "in it to win it". Dance is my whole life; if you commit to it you eat, sleep and breathe it. It is a challenge to get straight A's; I do what I have to during my 15 minutes of free time or while I'm on break. The discipline comes into play.  Even though I don't have a life out of dance I cannot see myself not being a dancer.