This article could have been written by a teacher!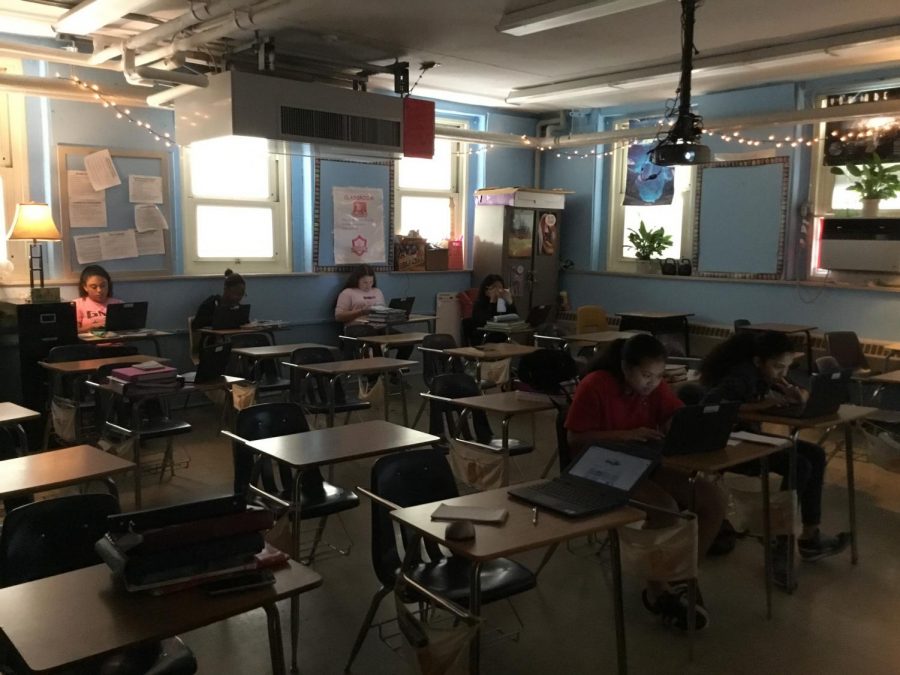 If you wonder what it's like to be in Journalism, here is you're article.
Having journalism is fun, but at the same time challenging. You are allowed to go out of the classroom and write about stuff you like, but you have to be on top of your game to meet deadlines and keep up with the latest events. I would say it's a good mix.
When students first walk into the classroom we have a daily log to fill in; we write about what we have to accomplish the current class and plan out the next. After the writing we get our Chromebooks where the articles you read are made.
After we sign in, we either keep on going with what we have, or start a new article. When we go out and interview, it is a privilege and we must respect the rules that we are given, but have fun. Going out and interviewing shows us that we have freedom, all of us would agree.
"The class helps me mold who I want to be in the future," Says Journalism student Chloe Monsanto; she also says she wants to have Journalism as a major in college. "I like hearing other people's opinions," says Journalism student Gianna Ruttler. She added that she also likes the freedom of interviewing and the class in general.
At first The Warrior Messenger wasn't even made for students, but teachers! Journalism teacher Mr. Malmstrom said, "The idea first came up during a faculty meeting when teachers were kicking around ideas of how to get the community to know what's going on around the school."  
Mr. Malmstrom thought to himself that "teachers are busy as they are so why not start a student-run Journalism program". He thought it would be good because it can "inform the public, get students more engaged in school activities, and set up a good grounding for students going to Woodbridge and Colonia High School where there is a journalism program.":
It's really weird to think that this wouldn't be a class, but a teacher-run newsletter.