The young poets of WMS
Chloe Monsanto, Rayna Jagasia, and Claire Ortega read their amazing poets at the Barron Arts Center.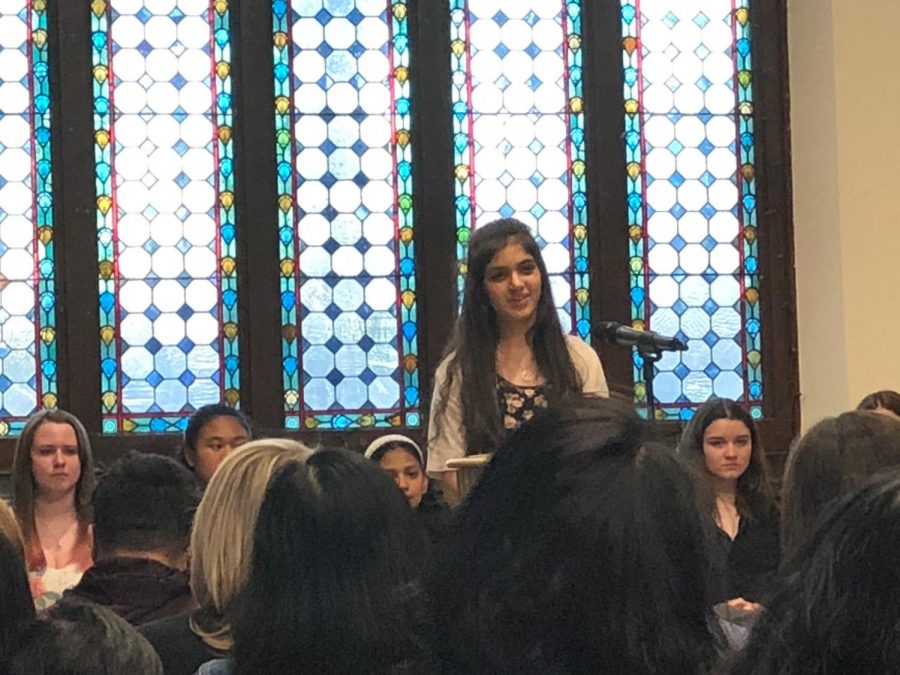 Poetry is a form of literature that uses aesthetic and rhythmic qualities of language. On April 23, 2018 different Woodbridge Township students went to The Barron Arts Center to read their delightful poetry.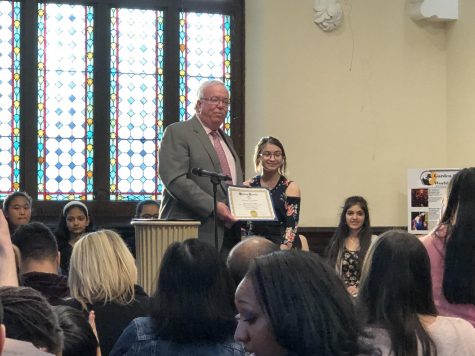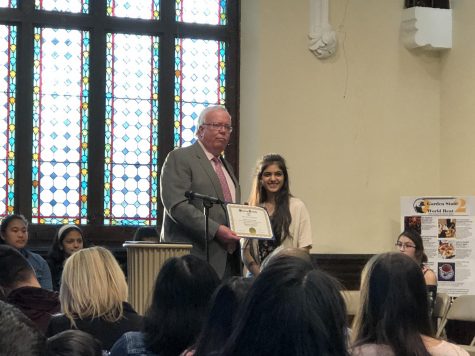 WMS students Chloe Monsanto, Claire Ortega and Rayna Jagasia represented WMS proudly as the school winners. These three students were brave enough to read their poetry out loud to everybody who came in to see all the students.  To see these three students represent WMS was an "honor" for their language arts teachers Mrs. Nemeth Mr.Malmstrom.

Chloe Monsanto, one of the poetry winners said, "I felt proud because I didn't think that I wasn't good at poetry until I was recognized for my poems". She says her favorite poet is Claire Ortega who is also one of the young poets who presented their poet. Monsanto says "I feel like I'm in a different world and relaxed when i'm writing my poems".
Another poetry student, Claire Ortega, says "I was really mad that I was called to read my poetry because all I wanted was 8 tickets that Mr.Malstrom was going to give me; I didn't want to go on stage". Ortega also says she was listening to "Victorious" by Panic At the Disco when she got the idea to start writing the poetry. She also says that her favorite author is Stephen King.
Rayna Jagasia, another poetry student, says, "When I found out about the poetry I didn't know at first, my Language Arts teacher told me". Jagasia states when she writes the poems she thinks about how people look at the "bad" and not the good. "I think about everything and how people don't appreciate what they have," Jagasia says her favorite poet is Edgar Allan Poe.
Mr.Malmstrom is a poetry enthusiast and their language arts teacher. He went out to the Barrons Arts Center to see these students read their astonishing poetry. Mr.Malmstrom was "really happy" to see his students read their poetry out loud to the audience.  
He said "Rayna, Claire, and Chloe Monsanto were excellent writers and they had good inflection and were excellent representatives of WMS ".  Mr. Malmstrom was "not surprised" to see his students there because "they are strong poets".