Good Morning Woodbridge Middle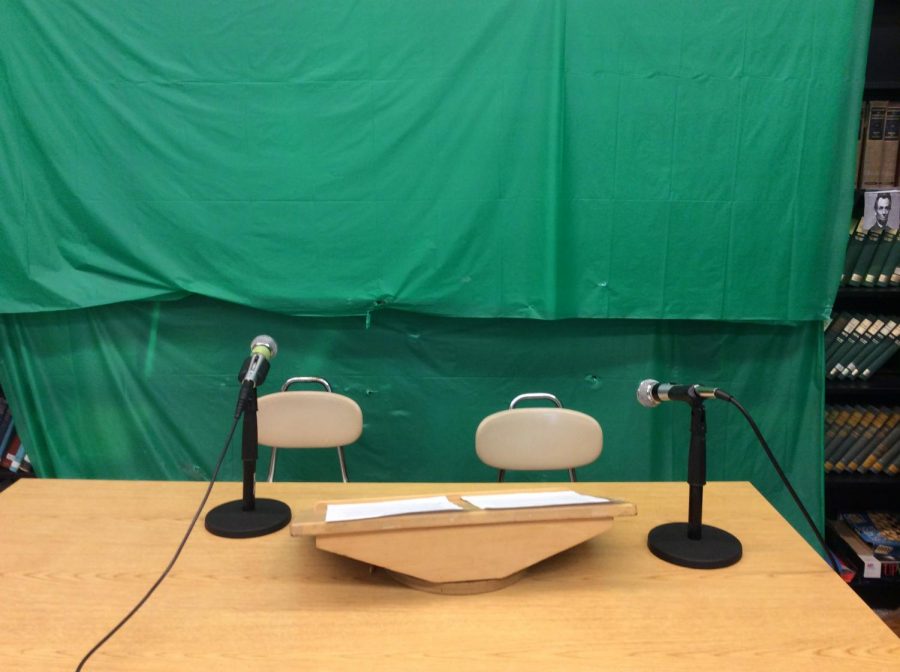 WMS's AVA Club is a news club held by Mr. Cardoso downstairs in the library. In that club students announce school news live for the school every morning. The students that are in the AVA Club are
Desi Laczi

Ethan Philpot

Jake Vazquez

Luke Vazquez

Sukhdeep Kaur

Anthony Giron-Gonzalez

Raza Mohammed Naqvi

Lukas Chang

Aiden Calabese

Jason Merchan

Jason Harrell

Ryan Kalin

Brendan Gill

Lia Trenery

Michael Travostino

Jaden Hughes
"The AVA Club had been around for about twelve years." Mr Cardoso continued, "We decided to do the news club because they had the t.v and a camera so they thought it would be a good idea to have the students involved."
The way they help the students operate the broadcast machine is that they "overview" at the beginning of the year and help the younger students prepare.
Mr. Cardoso helps and supports the students by instructing them to practice reading on a sheet on paper. He also helps them if they can't pronounce a word.
Desi Laczi likes the AVA Club because she likes "talking in front of people and performing".
Anthony Giron-Gonzalez is also a part of the AVA Club. The thing he likes about the AVA Club is that he likes being "behind the camera".
Sukhdeep Kaur is also in the AVA Club. The thing she likes about the club is that "you can use your phones and change the background on an app, and you can also make people disappear."
Someone had told Kaur about the club and how you can live stream and it interested her. Kaur wants to do something that involves this when she is older because "she likes giving the news and announcing activities ."