Mr Cianfano welcomes flag football back to WMS for many more years to come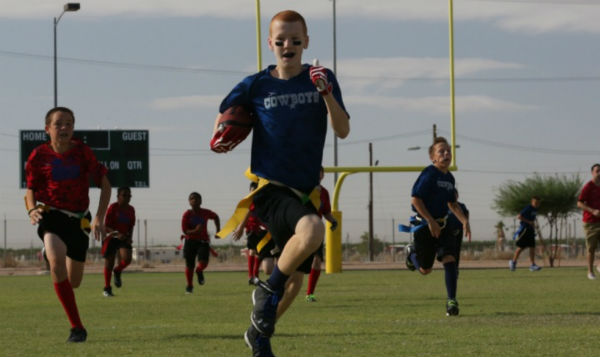 Flag football is on its way back to WMS for many more years to come.
Mr Cianfano is a 6th grade math teacher at WMS who also enjoys football a lot and  runs a flag football league for the students.
Mr Cianfano said,'' I enjoy it because it is competitive and a fun activity for kids who don't play school sports''.  Mr Cianfano thinks flag football is a good idea because a lot of kids play football at WMS and for the kids who don't, they have a chance at learning the sport.He also says,"it is also like an extended gym for the kids."
The flag football games will  be taking place in the back of the WMS school in the outfield of the softball field. The 6th grade students will have their own day to play after school so they will have a chance of playing without the big kids interupting.Then another day the 7th and 8th graders will play together after school.
Mr. Cianfano did not come up with the idea to do flag football another teacher named Mr. Moran a former social studies teacher came up with the idea to do  flag football before Mr.Cianfano was a teacher at WMS. But when Mr. Cianfano came to WMS, Mr. Moran gave him the idea and and Mr.Cianfano  liked the idea and joined him. Once Mr. Moran left Mr.Cianfano continued flag football.
Mr.Cianfano enjoys doing flag football at WMS and hopes to do it many more years to come.
Flag football is a non-contact version of football with a couple of different rules. Instead of tackling the other opponent to stop them running with the ball. The two teams will wear a belt with two flags one on each hip.When your flag gets pulled off while you're running with the ball is equivalent to getting tackled in flag football.A team consists of about seven players or a minimum of five.
  Mr Cianfano is excited and ready to see you in the spring to play some flag football !