Ms. Davidson strives to help the students of WMS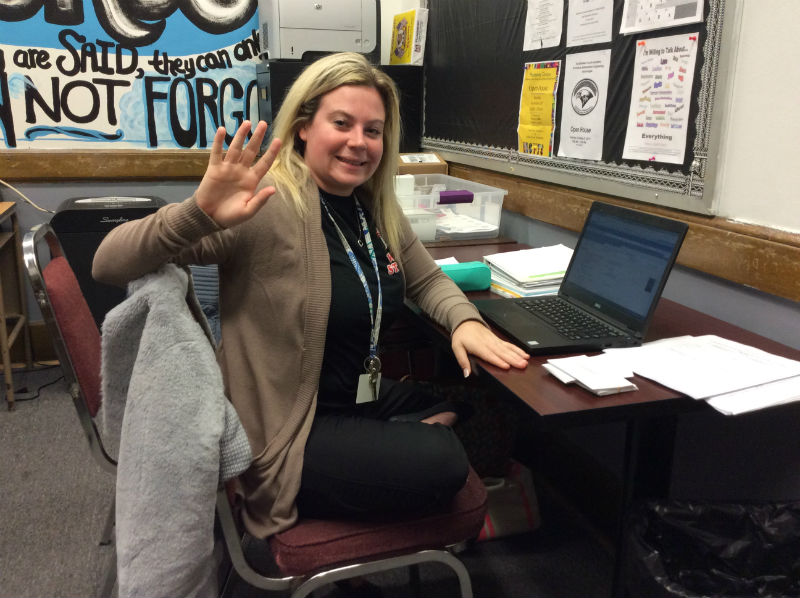 Ms. Davidson is WMS' new counselor on Wednesdays.  She entered Woodbridge Middle School in September.
She previously worked at a high school, but wanted to change the level to a middle school.  She likes "creating projects and programs to be implemented in the school and its environment."
Davidson also says she "loves helping kids and working with faculty members." One of her favorite places to visit is Aruba because "the water is beautiful and the weather was fabulous."
Her favorite place to eat is Uyree, "it's a hibachi place and a sushi place."  In her free time, she likes to shop in Express, work out, and hang out with her family.
Welcome to WMS!