Ms. VanKleef leaves WMS with a high note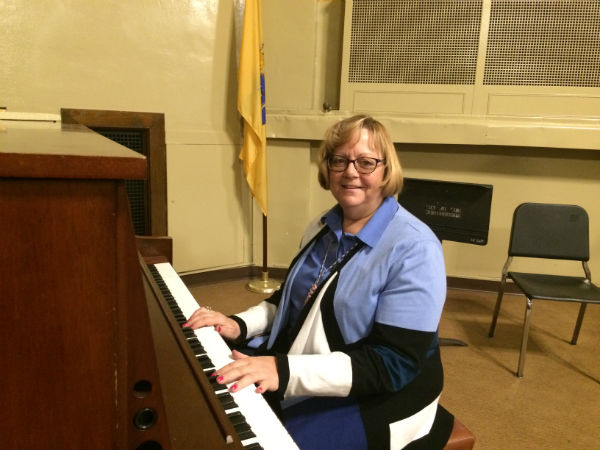 Hang on for a minute...we're trying to find some more stories you might like.
Ms. VanKleef has been a teacher for 30 years, spending three years in Missouri, one year at Avenel School 4 and 5, and 26 years at WMS. She has been a co-founder of the WMS Thanksgiving Dinner, a piano accompanist to the chorus and to St. John Vianney Church, a graduate from Rutgers College, a professional writer, a Teacher of the Year, and an amazing part of the faculty at WMS.
Ms. VanKleef became a teacher because of her family, which was full of teachers and educators. She enjoys math and "middle-school-aged-kids", especially watching them get something, which is "exciting".  She encourages teachers to "take care of yourselves for the students".
Ms. VanKleef values education, explaining how its a "ticket out".  She feels "blessed" to have an education for her and her family, and finds education to be "amazing".
Ms. VanKleef teaches math, but she also enjoys reading. She loves how it "takes her places" and lets her "feel feelings". She says she'll read any form of literature, from digital to library books.
One of the things Ms. VanKleef is well known for is her volunteerism in WMS. She is a co-founder of the annual Thanksgiving Dinner and a piano player for chorus. She joined the chorus because she believes live music is better for a singing group; saying an orchestra without live music would "not be good". The school also didn't have enough money to afford a professional pianist, so she volunteered to help out. She finds volunteering to be "so much fun".
In her spare time Ms. VanKleef enjoys spending time with her four grandchildren. She plans to go to the beach and improve on her knitting and crocheting.
To honor this amazing teacher, we've found some teachers and students who appreciate her very much.
"She taught me everything I know. She was the best mentor. She gave me room to develop." – Mr. Lee
"She was just a wonderful teacher. She just brightens up your day." – Anthony Velardo
"I'm really thankful because she played the piano. I'm sad she's retiring." – Chris Torres
"I'm really glad that she volunteered her time without pay.  It made a difference." – Miloni Choksi
"She's really kind. You can talk talk to her about anything." – Anonymous 
"She helped our chorus. She kept the beat and the melody." – Juliana Volz 
"She is an amazing, dedicated professional, who is always 100% doing things for the students."  – Mr. Wilson
"She volunteered her time before I was here. It's pretty good to be an accompanist. She's an amazing teacher." – Ms. TenBroeck
"She has been one of the most supportive and kind co-workers I've had the pleasure of working with. She truly demonstrates the Woodbridge Middle school spirit. " – Ms. McDonald
"She is a very hard worker. She is always dedicated to her students and she puts them first." – Mrs. Dinella
"Ms. VanKleef has been an invaluable mentor to me during my time at WMS.  She constantly advocates for her students and is generous to others. Not to mention, Ms. VanKleef was Book Club's biggest supporter!" – Mr. Malmstrom
Thank you Ms. VanKleef for your time at WMS, we will miss you dearly. Good luck!