Top Taylor Swift Bops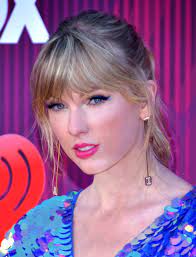 Taylor swift's song ranking
"Anti-hero"
"Bejeweled"
"Shake it off"
"The man"
1"Anti-hero" is a well-known song, great to listen to but it has a deeper meaning than people think. "Anti-hero" is a song about Taylor's insecurities. In the first few lines, she says "I have this thing when I grow older but just never wiser." I relate to this a lot because there are times when I make the same mistakes again and again and everybody around me gets tired of it.
"Bejeweled"
2 "Bejeweled" is Another excellent song. This song I think is about how you don't need somebody next to you to be amazing and also more of a breakup song but one of the best to listen to.
"Shake it off"
3 "Shake it off" is probably my favorite song of hers. This song I love because of its message. It is mostly about all her haters out there and also means the same to me. The line "Haters gonna hate, hate, hate, hate, hate baby, I'm just gonna shake, shake, Shake, shake, shake" to me means that she does not care about what people are thinking and she is not going to stop doing her thing.
"The man"
4 "The man" is a song that I think is about if I as a woman were a man for one day that I could be a better man than many men out there. I'm not saying that all men are bad, but some can be very disrespectful, and that is the image that was shown in Taylor's video of "The man". I think that this song is just another one of her best songs and that it does not have a specific time to listen to it.