Sweet of the Week: Valentine's Day/Strawberry Fudge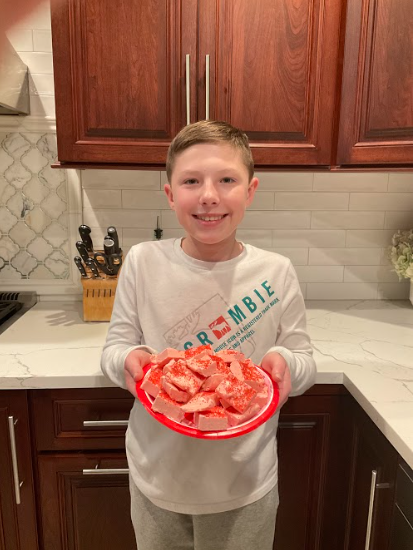 So there is a boulder in the path and the dessert needs to bypass it. The dessert uses its muscles and attempts to push the boulder out of the way. Unfortunately the dessert isn't strong enough and you know what the dessert said? "It won't fudge!" The dessert of the week we'll be making is strawberry fudge for late Valentine's Day! Fill your sweet tooth with a sweet treat once a week, As we cook and perfect desserts, simple and complex. Don't forget your handy spoon to try out your masterpieces!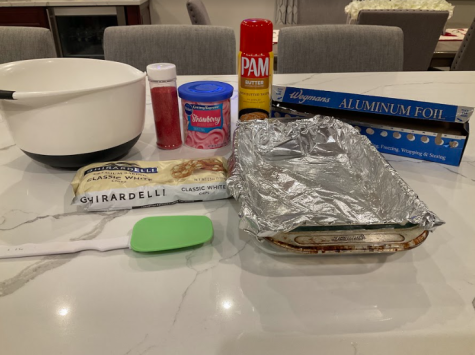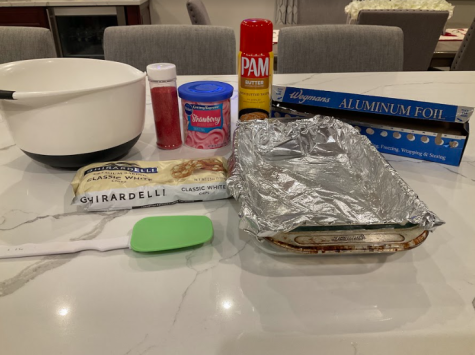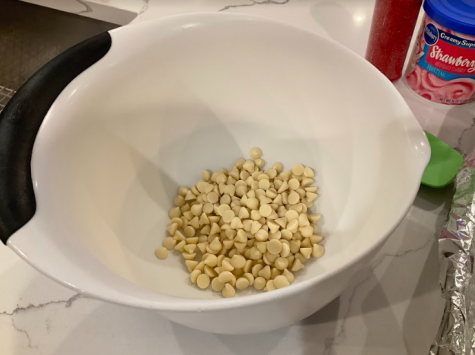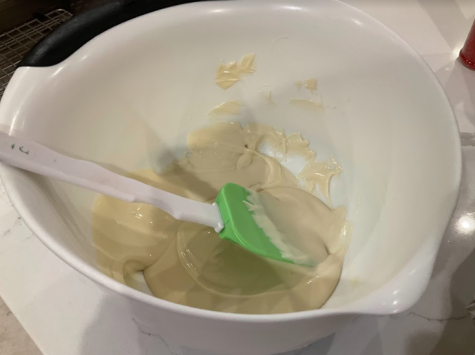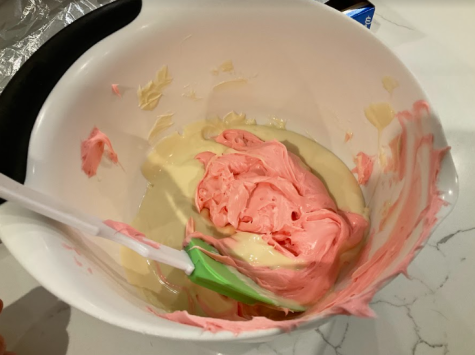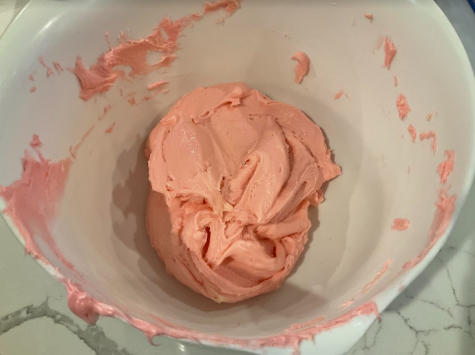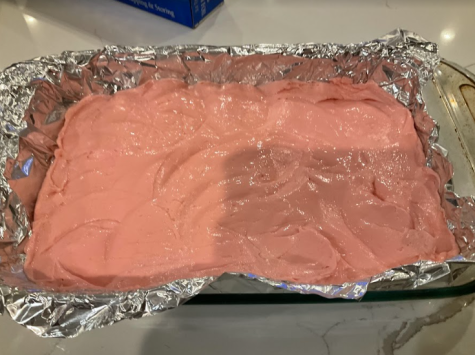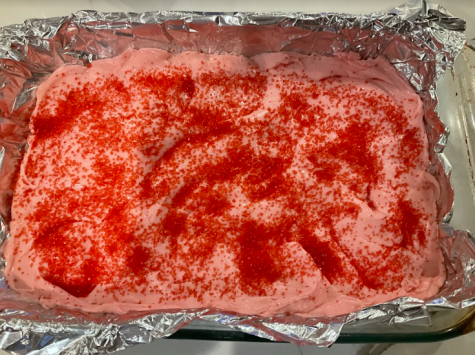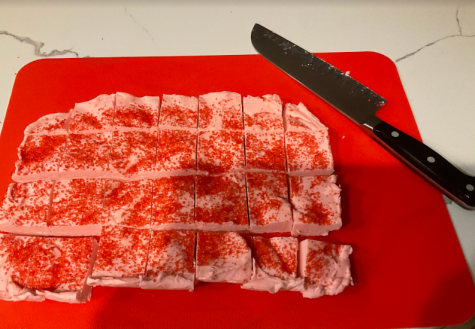 And Bravo! You've made your own Valentine's Day strawberry fudge! Don't forget to wash the dishware used in the process and return them to their respective places after washing. Dispose of the strawberry icing tub and tin foil and throw the remaining white chocolate bag in a plastic bag. Afterward, grab someone you love/like for a late Valentine's day treat or enjoy it by yourself. Happy late Valentine's Day! And prepare yourself for next week's sweet!