POWER RANKINGS: (MOVIES)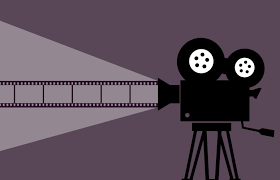 Coraline

:

Coraline

has been one of my absolute favorite movies for as long as I can remember. It's interesting, has an element of surprise, in some ways relatable, and a little spooky. But overall, the plot is amazing and it's just an amazing work of art. 

The Black Phone

:

The Black Phone

is another one of my favorite movies. First of all, the directors did an amazing job with the casting and the acting is just chef's kiss. They did so well with this movie that even at times I felt as if I was in their exact situation. 

Do Revenge

: Even though

Do Revenge

came out very recently, it's very high on the list of my favorite movies. First off, the casting is perfect. The movie has a lot of my favorite actors and actresses and they did an amazing job with the movie. It's action-packed and it takes quite a turn towards the end. 

Flipped

:

Flipped

is a movie that my family has watched over and over again. And it continues to amaze me every time I watch it. Something about Bryce and Juli's relationship just makes the movie worth watching. It's mostly a love story but some might say it's an "enemies to lovers" type of movie. 

5 Feet Apart

: 5 Feet Apart was one of the first-ever movies that actually left me shocked. It's an almost picture-perfect love story but as always, something has to come in between them. In this case, Cystic Fibrosis. Cystic Fibrosis is a genetic condition that causes problems with breathing and digestion. People with cystic fibrosis generally can't share much physical contact with one another in hopes of not making each other's condition worse. These 2 teens struggle with love and sickness.