Dragon Ball series review
Hang on for a minute...we're trying to find some more stories you might like.
Dragon Ball is manga (Japanese comic book) adaptation of Journey to the West with a little bit of Bruce Lee, Jakie Chan and 80's American action movies for good measure. In the hands of any other artist, these elements mixed together would never work. It would take nothing less than a creative genius to pull this off. A creative genius like Akira Toriyama.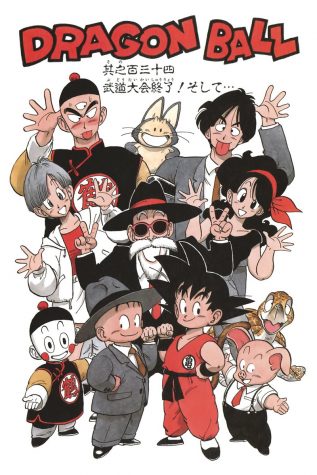 Toriyama, his editor, and his wife, accidentally created an empire. But enough about Dragon Ball's conception. Let's talk about the story itself. The manga is about Goku (an extremely strong boy with a monkey tail), Bulma (the daughter of the richest man in the world) and company going around the world to find the legendary dragon balls, which will grant the wishes of whoever finds all seven of them.
Throughout the manga you see Goku growing over time from a kid with super strength living in the countryside to one of the greatest fighters in the universe. Shonen Jump (the company that owns the dragon ball manga) didn't want growth to be a part of the series. But, nevertheless, growth became the biggest theme in the franchise.
Today Dragon Ball has become so popular that Goku will be the mascot of the 2020 Olympics that will be held in Japan. Dragon Ball has been adapted into multiple cartoons, films, and video games. Akira Toriyama once said, "when making dragon ball my goal was to make Japanese boys happy." But he ended up making people across the world happy. For generations onto generations.