Nico Hischier pleases New Jersey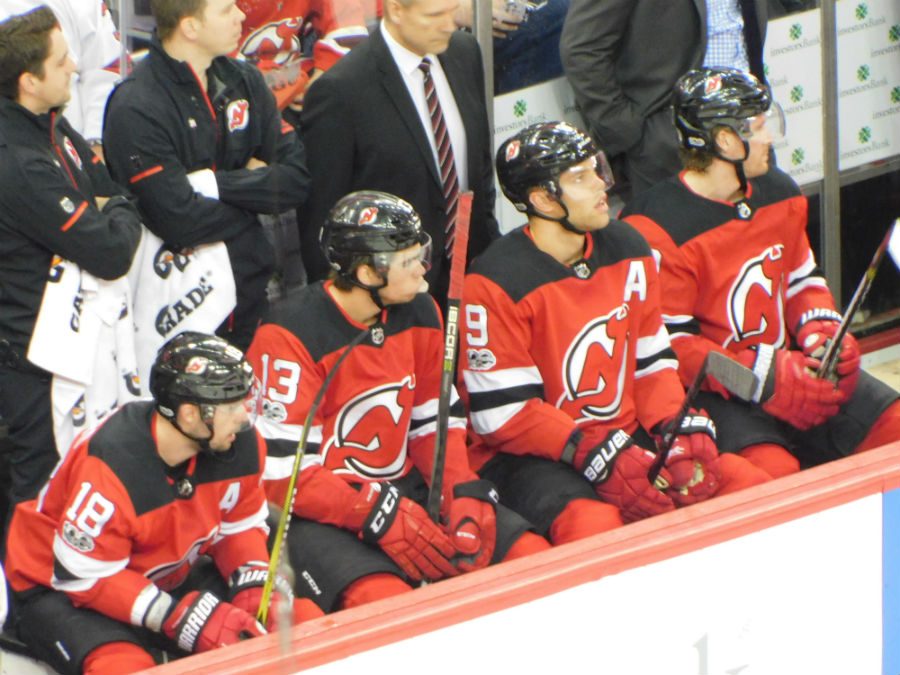 Nico Hischier is the #1 draft pick for the NHL 2017 draft.  He was born in Naters, Switzerland on January 4,1999 and he is currently 18 years old.  Hischier is a 6' 1'', 175 pound hockey player.  
A surprising fact about Hischier is that there is a photo of him wearing a New Jersey Devils jersey when he was nine.  So far,  Hischier's eight game NHL career has scored two goals and five assists.  Two of his first NHL goals being against the Ottawa Senators.  
In the state of New Jersey, for all the hockey fans there is a joke about him.  Because he came from Switzerland, he doesn't speak English well, so in an interview with the press Hischier said, "I love to hockey''.  It became so popular people even started to make t-shirts about it.  Hischier is a center who is wearing the number 13.
I think that Nico Hischier is going to make a difference, but one player can't take a whole team to the playoffs.  Yes, the Devils are off to a good start, but the NHL season is 82 games long and we are only 8 games in.  Sure, I like Hischier, but how are you going to put so much stress and expectation on an 18 year old? What did you do when you were 18? I'm sure you weren't just drafted into the NHL.
For example, look at last year when we traded Adam Larson for Taylor Hall.  All of New Jersey thought that he would carry us to the playoffs, but he didn't do that because he is only one player.  Yes, he helped, but the Devils ended up in 8th place in the Metropolitan Division last year. However, this year the Devils are a new team with young players ready to start their careers.  So far, the Devils are doing well, first in the Metropolitan Division, and fifth in the entire league.  It's only the beginning of the season so let's hope that the Devils can come through because five seasons in a row without making the playoffs is far too long.