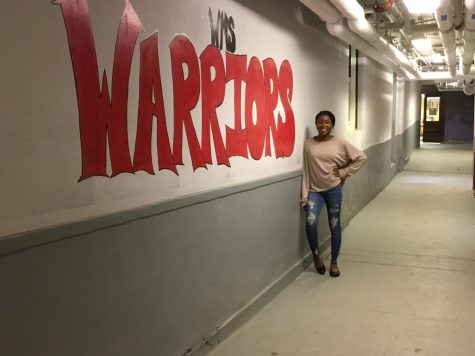 Rachelle Estelia Estinvil is a thirteen year old girl who is in 8th grade. She has a passion for dancing. She also likes writing, running, and reading.  Rachelle's favorite musical band is BTS and BLACKPINK; she supports them with all her heart and hopes to meet them one day. Her favorite food is steak and her favorite dessert is cheesecake and fried oreos. Her favorite color is lavender. Rachelle enjoys watching the shows
Run BTS!, BLACKPINK HOUSE, Riverdale,
and
Andi Mack
. Rachelle's favorite movie is
searching
and
Crazy Rich Asians
. She secretly hopes to get into an Ivy League college in the future.
Rachelle Estinvil, Fall Editor
Jan 22, 2019

Blue For Blood By: Rachelle Estinvil

(Story)

Jan 22, 2019

Blindsighted By: Rachelle Estinvil

(Story)

Jan 22, 2019

Protection (Motherlove) By: Rachelle Estinvil

(Story)

Jan 22, 2019

Error 707 By: Rachelle Estinvil

(Story)

Jan 22, 2019

Via Dolorosa By: Rachelle Estinvil

(Story)

Jan 22, 2019

Hold On To My Heart By: Rachelle Estinvil

(Story)

Jan 15, 2019

Broken Daughter by: Rachelle Estinvil

(Story)

Jan 15, 2019

Longing By: Rachelle Estinvil

(Story)

Dec 21, 2018

Space By: Rachelle Estinvil

(Story)

Dec 19, 2018

Sidekicks kick their first meeting to the side of success

(Story)

Dec 03, 2018

Facade By: Rachelle Estinvil

(Story)

Nov 15, 2018

Cheers for Caraval

(Story)

Oct 31, 2018

Lady Warriors: crushing the 2018 season

(Story)

Feb 01, 2018

Bravos for Beauty and the Beast

(Story)

Dec 22, 2017

Life In A Cheerleader's Eyes

(Story/Media)

Dec 04, 2017

A three-dimensional printer for a three-dimensional school

(Story/Media)

Nov 16, 2017

Extols for Everything, Everything

(Story/Media)

Nov 01, 2017

Studious Student council

(Story/Media)