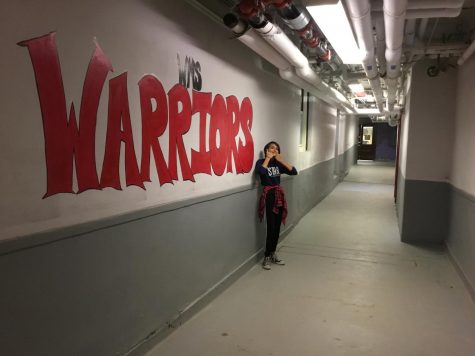 Nisha Hodgins, a seventh grade student at Woodbridge Middle, who spends most of her free time drawing or reading, has an obsession with Jessie Paege, a nineteen year old YouTuber. Listening to music, and watching Netflix are a part of Hodgins' everyday life. She enjoys listening to a variety of bands including Twenty One Pilots, Fall Out Boy, and Panic! At The Disco. Because of her lack of athletic abilities, she loves every subject except for gym. Her favorite book is
Harry Potter And The Order Of The Phoenix.
Hodgins also loves being in chorus.
Nisha Hodgins, Fall Author
Jan 28, 2019

Students invalidating the term "gay" at WMS represents a microcosm of a larger issue in America

(Story)

Dec 13, 2018

October Star Students are recognized for their kindness

(Story)

Dec 03, 2018

How to achieve a successful Instagram fan page

(Story)

Oct 25, 2018

Perseverance pays off for September 6th grade students of the month

(Story)