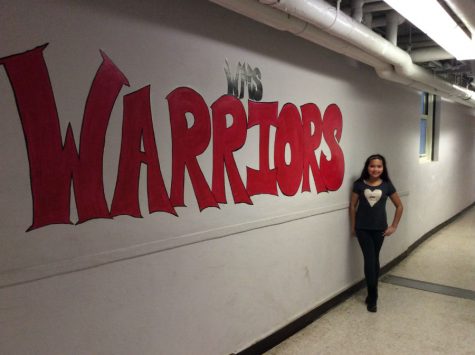 Nicole Galicia is a seventh grade student at Woodbridge Middle School. She enjoys singing, playing the flute, saxophone, and piano in her spare time, hoping to better her musical skills. She admires her parents, her friends, her teachers, and pandas. Galicia participates in chess club, student council, band, jazz band, select chorus, academic challenge, and Music G&T. She was recently inducted into NJHS, and she has tried out for a CJMEA band ever since 6th grade. She loves reading
Harry Potter, The Waterfire Saga,
and
Out of my Mind,
and enjoys writing in school and on Wattpad. When she grows up she wants to graduate from Juilliard or Princeton and be a journalist or a musician after being inspired by her school.        
Nicole Galicia, Spring Author
Jun 19, 2017

Ms. VanKleef leaves WMS with a high note

(Story)

Jun 02, 2017
May 19, 2017

WMS band blows away the competition at Six Flags

(Story)

May 05, 2017

Middle School Band Day dazzles with amazing performances

(Story)

Apr 13, 2017

Fantastic teachers of the month of February

(Story)

Mar 20, 2017

Secretary of WMS receives the special recognition of Support Person of the Year

(Story/Photo)