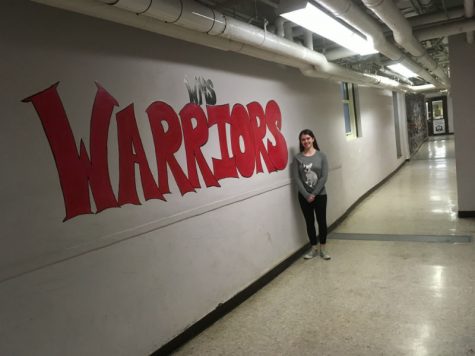 Amanda Del Monte is a 13 year old 7th Grader here at WMS. She loves football and her favorite NFL teams are the New York Giants and the Green Bay Packers. She also likes NASCAR racing. She went out of the country to Bermuda. Del Monte loves to write stories that she makes up in her head. She likes to play video games. Her favorite video games are
MarioKart ⅞ and wii, Minecraft, Skyrim and Madden 17.
Hanging out with her friends is her favorite thing to do. Seeing her friends make her happy. She may be 13, but that does not stop her from acting like child. Del Monte loves to make people laugh, because one laugh can make someone's day. She loves summer and her favorite places to go are the beach, Great Wolf Lodge and Six Flags. Del Monte is a daredevil; she goes on all rollercoasters, rides and waterslides, even if they are 230 feet tall.
Amanda Del Monte, Spring Author
Jun 18, 2018

Is it worth the 1,000 dollars?

(Story)

Jun 18, 2018

Dance, dance, dance to the distortion

(Story/Media)

Jun 14, 2018

"Sometimes I feel like I'm stuck on a ferris wheel." Love Simon Review

(Story)

Jun 04, 2018

Boogity! Boogity! Boogity! Boys! Lets go racing!

(Story)

May 31, 2018

Where there's a WARRIOR, there's a WAY

(Story/Media)

Apr 18, 2018

Madden 17 kicked off on August 23rd 2016 and hit hard in the stores.

(Story)

Mar 16, 2018

With Dedication comes Recognition for the 7th Grade Students Of The Month.

(Story)