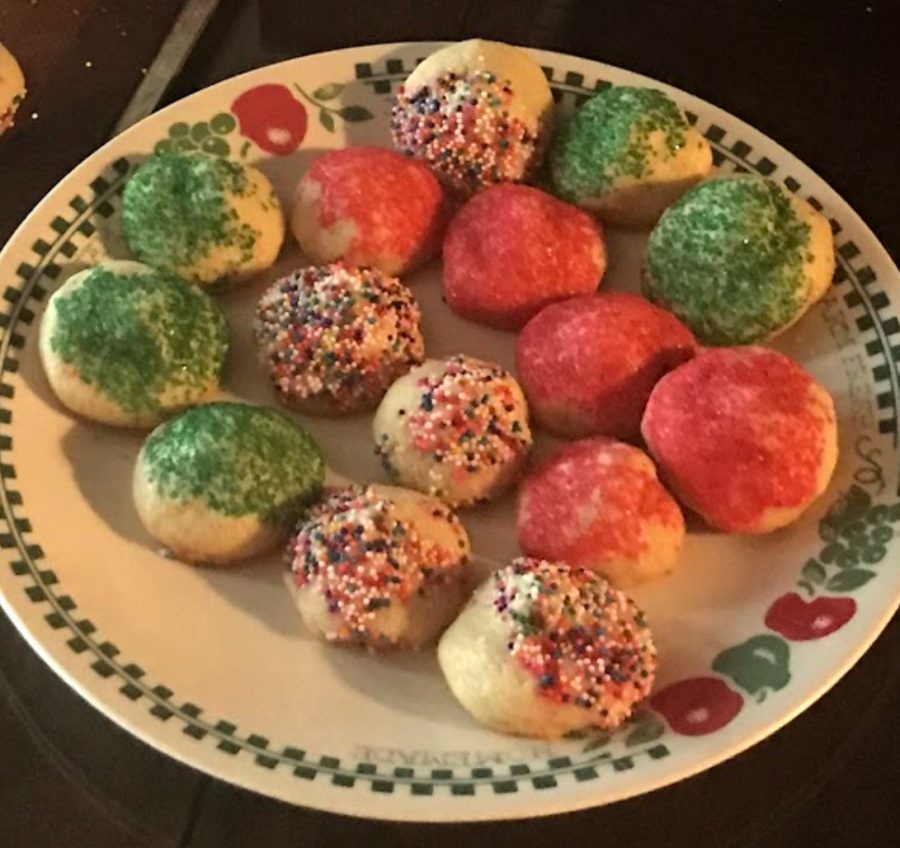 Sarah Rasimowicz
Ingredients
¾ cup Cisco
½ cup Granulated Sugar
¼ cup Brown Sugar
1 Egg
2 tsp Vanilla Extract
½ tsp Almond Extract
1 ¾ cup UNSIFTED Flour
½ tsp Baking Powder
½ tsp Iodized Salt
½ cup finely chopped baking almonds
1 19.75g bag of Milk Chocolate Hershey's kisses
Decorative sugars
Directions
Preheat your oven to 350 degrees Fahrenheit
With an electric mixer or hand mixer, cream together Crisco and both sugars (excluding decorative sugars) until fluffy
Add egg and both extracts and beat well
ProTip- NEVER crack your egg into the bowl you are mixing in! Always crack into a separate bowl in case of shells. Then pour the contents  of your smaller bowl into your main mixture
Add your salt, flour,baking powder, and Almonds to the mixing bowl and mix until dough forms
ALMONDS- Almonds can be found in the baking aisle of your local grocery store! These are not your typical snacking almonds! To chop them, put them in a food processor and chop until they are fine pieces.
NOTE- Your dough is not going to be a ball. It's going to be very wet and sticky. DO NOT add extra flour to make it less sticky!
Roll a medium sized ball of dough in your hands to form a ball, then take a  Hershey's kiss and press it into the dough, then roll in hands until the kiss is completely encased
Roll the top of the ball in decorative sugars and place on an non-
greased  cookie sheet evenly spaced
NOTE- steps 5 and 6 must be completed as fast as possible! The crisco in the dough will begin to soften and melt in the oven if cookies are not balled fast enough! This won't affect the taste, but it will make the cookies flatten out more in the oven.
Bake cookies for 12 minutes and let cool before eating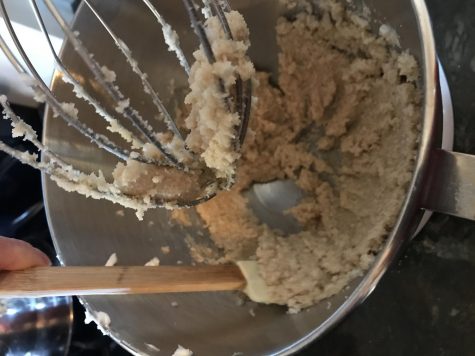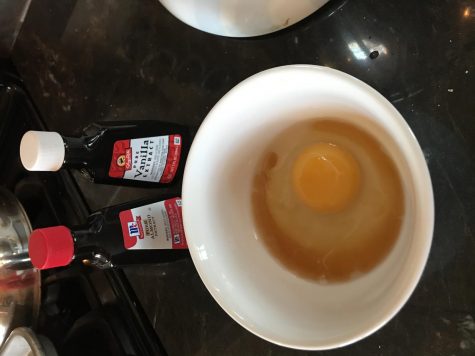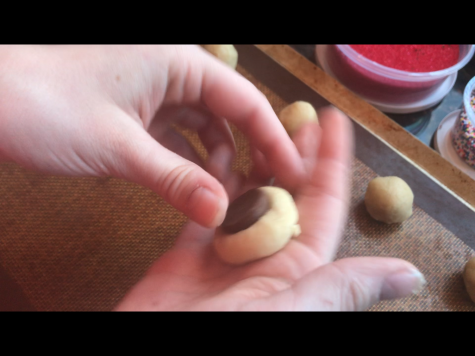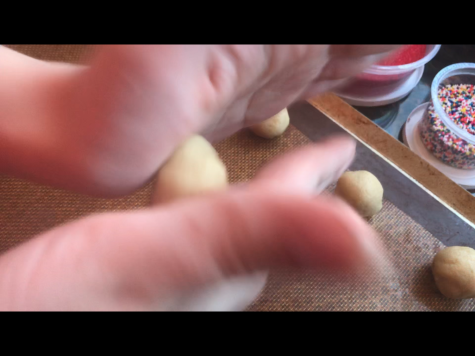 Step 5