Baking Peanut Butter Thumbprint Cookies with Maddie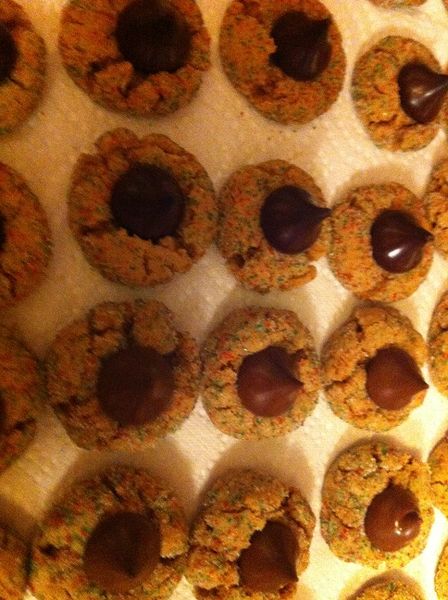 Hang on for a minute...we're trying to find some more stories you might like.
Ingredients :
1 cup peanut butter

1 cup sugar

1 large egg, room temperature

1 teaspoon vanilla extract

30 milk chocolate kisses
Instructions :
Preheat oven to 350°.

Cream peanut butter and sugar until light and fluffy.

Beat in egg and vanilla.

Roll into 1-1/4-in. balls. Place 2 in. apart on ungreased baking sheets.

Bake until tops are slightly cracked, 10-12 minutes.

Immediately press one chocolate kiss into center of each cookie after u take the cookies out of the oven.

Cool for 5 minutes before removing from pans to wire racks.

Enjoy!