The WMS Winter Concert sends chills down audience member's spines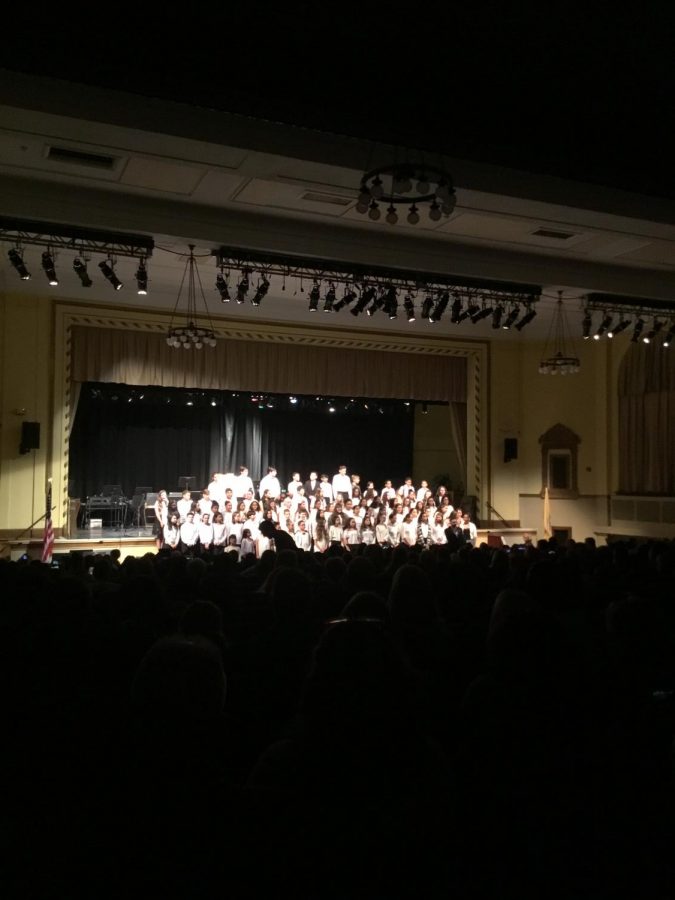 On Tuesday December 13th, 2018 at Woodbridge Middle School, students performed the seasonal band and choir concert conducted by Mrs.Maneri and Mr.McGuire.
The 6th, 7th, and 8th grade band and chorus students performed a series of festive and non-festive songs to accommodate the feeling of the cold weather and holiday spirit.
Despite the seasonal depression, the performance lifted spirits. Mrs.Maneri, the band teacher at WMS said, "I think it went well. I always like the last piece where we play together". Mr. McGuire, the choir director, said, that he felt "very relaxed when it started".
Sometimes though, nerves can get the best of performers or even the hosts. Allyson Montesdeoca, an 8th grade band student said, "Yes" when asked if she was nervous during the concert. Montesdeoca also claimed, "I was nervous that I was going to play the wrong note or that I wasn't in tune with all of the band". This shows the commitment some band and chorus members practice with.
Seventh grader Jeffrey DeLeon Vaca commented, "The concert was fun. We played a really good song and it was fun seeing the 6th graders playing their piece." DeLeon Vaca said that he didn't want to pursue music in the future, but does hope to join the high school marching band.
If someone wants to achieve dreams they can start now. People with talent can use that to be what they want to be. Mrs. Maneri, the band director said, "I think some people can take their talent and go somewhere with it." Showing that students can start from here to achieve their dreams.
Dr. Crowe, the principal of WMS, who also has a musical background was happy to see the "proper etiquette" of the performers. Dr. Crowe also commented, "The turnout was so large that during the spring concert we have to separate the two groups on different days." It shows how much the families and as well as the students care about WMS.
The WMS family hopes to see a jubilant audience at the next concert in spring.