NFL Draft Madness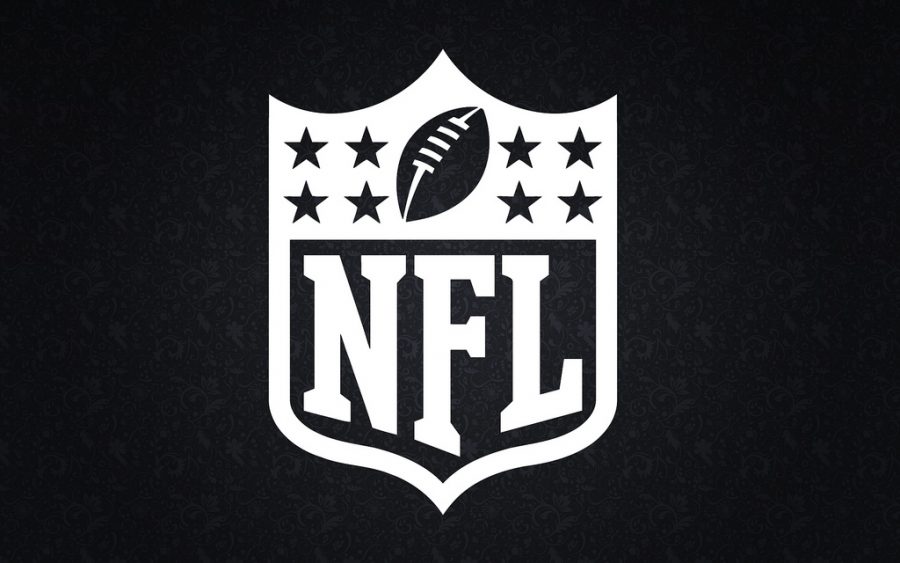 The first round of the NFL has come, with a surprise from the first pick!
That first pick of the 2018 NFL draft  was former Oklahoma Sooner and Heisman Trophy winner Baker Mayfield. Reports of him going first overall only came the morning of the draft.
When the pick was announced by NFL commissioner Roger Goodell. Reports were that boos for him were so loud that you could barely hear him in AT&T Stadium in Arlington, Texas. Even when Cowboys legends Roger Staubach, Troy Aikman, and Jason Witten were on stage. https://www.youtube.com/watch?v=rdbCQvdbVLI
The reactions of Browns fans were mixed. Some were shocked, some were confused, and some, with there hands in their pockets. To quote panelist Rich Eisen who was reporting for NFL Network "Wow!"  
https://www.youtube.com/watch?v=xkKUicdkCWA
I was dumbfounded when I heard this pick. I was 99% sure that the Browns would not take Mayfield. As a Jets fan I would be okay with him, but I was really happy when we got Sam Darnold.
Ty Kobylakiewicz says that Mayfield will be a "bust" with the Browns, "He's not a good fit for the Browns," says Kobylakiewicz.
A picture that Mayfield posted on twitter has gone viral. It's a picture of Mayfield recreating a picture from when Brett Favre got drafted in 1991 to the Atlanta Falcons. https://twitter.com/bakermayfield/status/989329240830210048. He will be playing with the number 6.
With the second pick The New York Giants chose Saquon Barkley, the "safest" pick in the draft. He has broken multiple school records at Penn State, people call him a freak of nature. There was no surprise that he would go second overall.
On multiple lists from experts Barkley was there top talent in this years draft.
Teacher and Giants fan Mr. Malmstrom said "It's way too early to say if he will be a Hall of Famer, I don't want hubris,"  Mr. Malmstrom said if the Giants didn't get Barkley that he would want a Offensive Tackle.
Giants superfan and teacher Mr. Cianfano said that Barkley will be a "great addition" to the team and that he will be a good pass protection RB and three down back. He will be playing with the number 26.
The third overall pick was from my New York Jets and they selected Sam Darnold. Many were calling him the best quarterback in the draft and that the Jets were lucky to get him.
In my mind, with the offseason moves that the Jets made in free agency and with picking Darnold the Jets are Super Bowl contenders. I'm really excited about this upcoming season. With improving their defense and getting a franchise QB i'm pumped.
He's out of the University of Southern California with 4143 passing yards under his belt in 2017. He will be playing with the number 14.
With the fourth pick in the Draft wasthe Browns second pick  Denzel Ward. This pick was a surprise to all because DE Bradley Chubb was still available on the board. But he went next overall to the Denver Broncos, but anyway, onto Denzel Ward.
Ward is a CB out of  Ohio State. The Browns needed a cornerback so I can somewhat get this pick. Browns fans were okay with this pick, most wanted Chubb but they were okay with this pick because of the college he went to, in Ohio. He will be playing with the number
With the 5th pick in the draft the Broncos selected Bradley Chubb. This pic will really help the Broncos Defense with the lost of Aqib Talib, even though they are different positions.
From here on out I will be only reporting about major picks and events during the course of this draft.
With the 7th pick in the draft the Bills traded for Josh Allen. This was a surprising pick after the tweets revealed from Allen when he was in High School. The tweets are too aggressive for a middle school paper, so if you want to see them do some digging around.
To quote teacher Mr. Malmstrom "It goes to show that whatever you put on the internet can follow you into the future."  
Allen wasn't even supposed to go this high before the tweets were found, it was surprising he went this early with the tweets and the QB that was still on the board.
The Cardinals traded up for Josh Rosen as the tenth overall pick. Rosen was, to put it litghtly, a little angry about being picked so low.  To quote him "I was pretty pissed off as I saw teams passing on me, there were nine mistakes ahead of me." You can tell he was a little more than angry.
Many people think the Browns should have took him 1st overall but he then fell to 10 overall. Now the Cardinals have two good QBs in Sam Bradford and Josh Rosen. It's going to be interesting  how gets the starting spot in Arizona.
Between the 10th and 32nd pick there were many great players that went to great teams, but the 32nd pick was the next major one.
With that pick the Ravens traded for a QB out of Louisville, Lamar Jackson. Many don't like Jackson, some think he is going to be the next breakout star. How is he doing so far? Not bad, not good. He is slacking a little, but has his good moments.
That wraps up the first round of the NFL 2018 draft. But I want to bring up one more thing.
Throughout the draft the hometown team (The Cowboys) were the brunt of some jokes, many jokes. But the one I'm about to talk about is the best!
To start off, the person announcing the pick is former Eagles kicker David Akers. The Eagles are one of the biggest, if not the biggest, rival of the Cowboys. When he started to talk, he was met with waves upon waves of boos.
When he started to talk, he said "We heard you in Philly last year!" He is referring to the NFL Draft being in Philadelphia last year. He then went to say he is representing the Philadelphia Eagles "THE NFC EAST CHAMPS, DIVISIONAL CHAMPS, NFC CHAMPS, AND WORLD CHAMPS!!! THE WORLD CHAMPS!!!" You can see this man has passion about the Eagles. "HEY DALLAS, THE LAST TIME YOU WERE IN THE SUPER BOWL, THESE GUYS WEREN'T BORN!!!"
The cherry on top to this Dallas roast was their pick, a tight end named Dallas. This pick is great in three ways. One, his name is Dallas, that can't be more perfect.
Two, then rumored now confirmed all-time Dallas Cowboy Jason Witten just retired to be commentator for Monday Night Football for ESPN. He was a Tight End.
Three, the pick was right before the Cowboys.