The brigades conquer Ross Street with their knowledge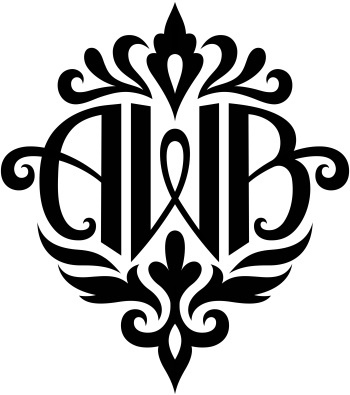 Hang on for a minute...we're trying to find some more stories you might like.
On Mondays through Thursdays, Mr. Keuscher and the Academic Warrior Brigade conquer Ross Street with a program to tutor young students in academic fields where the students struggle.
Originally, Mr. Keuscher states that the program was called "PWOW", a six-year successful literacy program. This year, Mr. Kesucher said that he wanted it to be more "hands-on" and have the "middle-scholars" have more of a "connection" with the elementary school kids. He said that he looks for one thing in every candidate to become a member. He states, "Positive students, but ultimately no negative or sarcastic people. Hopeful; doing a good job, not being lazy. Key word- positive."
Marcello Borrani, a member, said,  "The program runs from Monday through Thursday and we can pick a date that fits our schedule. There is no transportation provided, so most of us walk, while others get rides to Ross Street."
Borrani also said that he enjoys the fact that all of the elementary schools kids are friends, and are all integrated. He also said the he likes to "observe" how the children cope  with "struggles" and "interactions".
When it comes to tutoring, the members meet struggles head-on with the children. Borrani states that there was a minor language barrier for some students because pronunciation is hard for someone that speaks different languages, while Isabella Vallaro, another  member, states, "Cursive is hard for them to understand."
Borrani "encourages" students to join the program next year. "It helps with college resumes, and helps the elementary kids with education, and you can even educate yourself." Vallaro states that she enjoys the program as well because it's' "nice" to help out students and "reinforce" their knowledge. Tashi Jefferson said that her favorite part of the program is,  "[Working] with children a lot, and I like watching them grow."
Jefferson said, "Although I'm not that much older than them, I like being there at the school because I want to keep up with the new generation. What surprises me the most is that the children are learning at a faster rate than we did back when we were in elementary school." She also says the students learning skills are "quick" and are "great at articulating". When kids are struggling with work, Borrani tries to "put himself in their shoes" to understand how they are feeling.
Lindsey Vasquez said, "The kids are a pleasure to be around, this one girl always requests to work with me. When working with them, I realize that it takes patience to work with them, since they are constantly changing their mind."
One of the 3rd grade students, Emma, said that she enjoys the program due to the fact that she "needs help in certain subjects." While another third grade student, Rohan, said that he would "rather be at home and watch TV", but he "likes that fact that he gets work done."
Another student from first grade, Aidan, said, "I look forward to coming here after school because I get to see my friends and work on the iPads". On the iPads, the first graders were working on pronunciations.
During the tutoring session, Vallaro states, "When I find kids misbehaving, I tell them to quiet down since other kids are working." While when Borrani is in the situation, he said that he tells the teacher because he doesn't like to "intervene".
"If you want to work with kids," Borrani says, "I realized that you have to have patience."
Mr. Keuscher notes that the when the members started out, he said, "They were a little ambivalent, and anxious as well. Now, they are enjoying it and some want to be more involved with the program."
Mr. Keuscher hopes to continue the program next year, although he hopes to see new changes, "Next year, I would like the extend the program to Avenel, Colonia, and even elementary schools."